10 Best CRM Tools Software for e-Commerce Businesses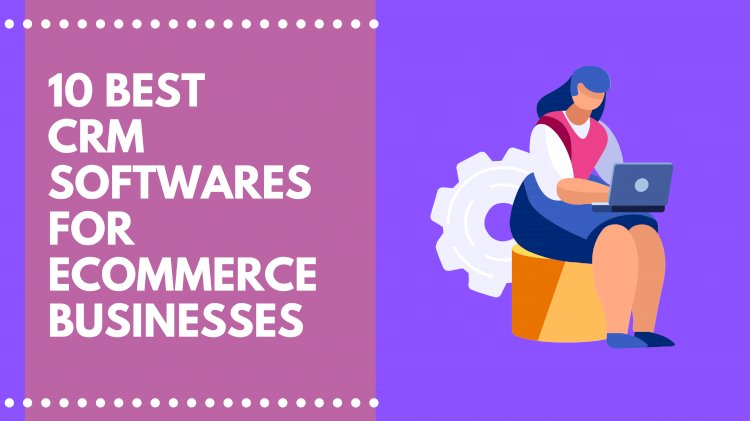 CRM is the best-known software that is being used nowadays by a lot of eCommerce business owners. This software is normally used for the purpose to keep and save customers related to all the data in this and to use the same in the future. You can even email the customer through the CRM.
You can see the 'Sent' item as well in this CRM, which allows you to check all sent emails. You also have an Inbox as well this which allows you to receive customers' emails in this folder. CRM is a mandatory software for all eCommerce businesses.

We are sharing below the Top 10 CRM software which allows eCommerce businesses a lot of facilities that you can never think of:-


1. Hubspot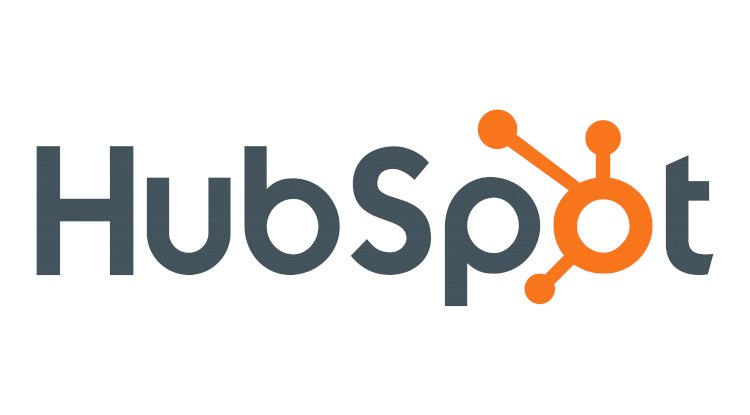 Hubspot CRM is the best-known software and this is available free of cost for each Sale Representative.

Various features you may find in this tool such as Deals & tasks, Contact management, Pipeline management, Company insights, etc.

In this software, marketing tools are also available which you can use email to the customers, and you can schedule an appointment as well with your customer, and you can turn website visitors into leads as well through this marketing tool.

In this CRM, you may find the option to prepare and manage the productivity report of the team's work.

You can see open/pending cases and closed cases as well. In advance CRM, this is coming with Hubspot Sales Pro Plan, in this, you can even call your customers and with the recording facilities as well.



Pros- This Software does not cost a Sales Representative.

Cons- It's an advanced version that is so costly.


2. SalesForce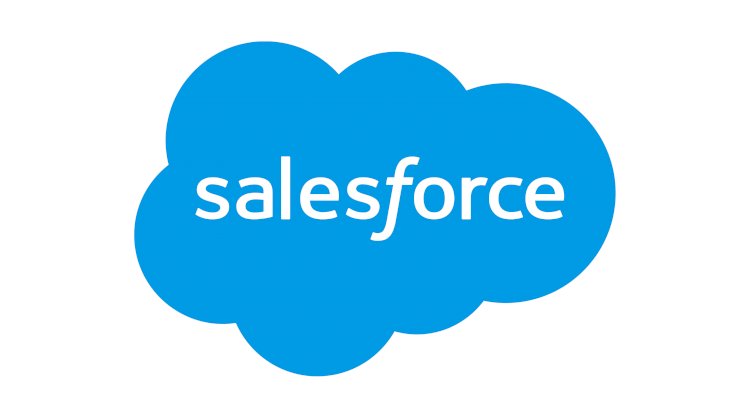 Salesforce is one of the best CRM that is being used broadly around the globe.

This software is customer's friendly and it contains all the necessary tools which are important for your eCommerce business and also complete all business requirements.

SalesForce is a very rich CRM because you may find a lot of features in this CRM.

This CRM is so simple and easy to use the software. This CRM quickly saves all customer data in this and so fast in quick applications.



Pros- You can use SalesForce from any place around the globe.

Cons- This is somehow costly software.


3. ZOHO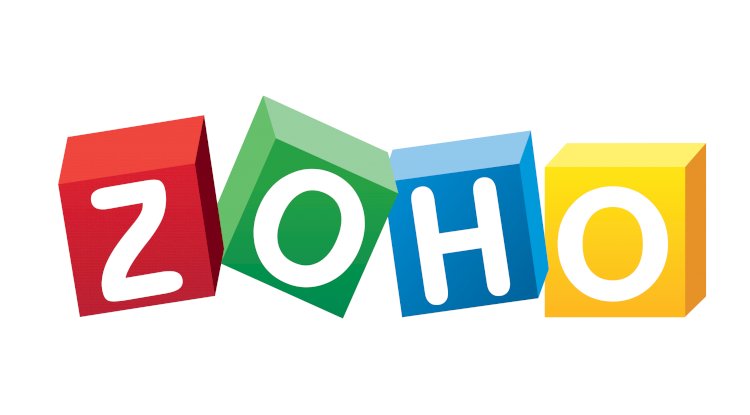 ZOHO comes in the first choice from amongst 3 customers. One customer from 3 customers will surely ask for ZOHO CRM.

ZOHO software can be used by any kind of business and whatever the size of the company, this will work perfectly for them.

ZOHO software includes marketing, reporting, sales automation, and forecasting. With ZOHO CRM, you can do a lot of things inside this, for example, you can close your deal easily with the customer in less time.

You will get real-time customers inside this. You have the option to customize the marketing drive.

In ZOHO, you will get the most famous marketing and eCommerce tools which are mostly getting used nowadays from the business.



Pros- Zoho provides a range of tools that are the requirement of the business.

Cons- In Zoho, Some features are limited because of increased demands.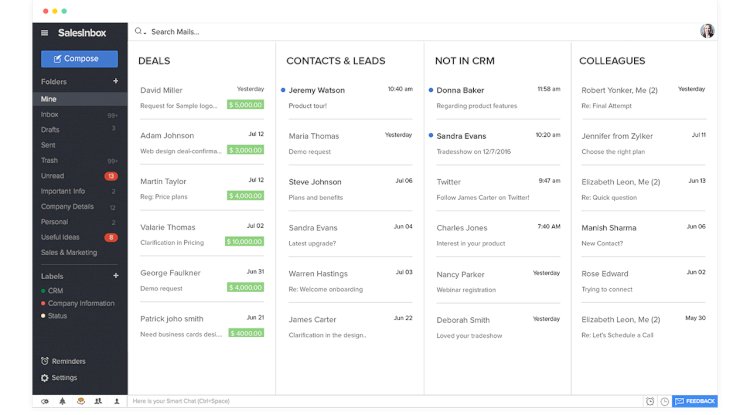 4. ACT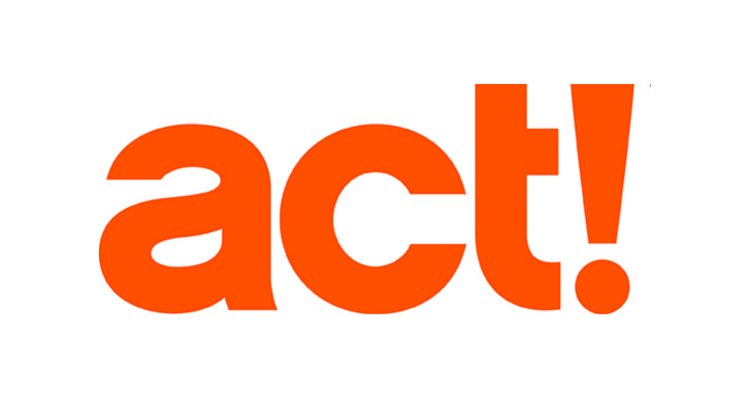 ACT is normally getting used by small companies only. Through ACT, you can easily access the customer's details.

Through ACT, you may have options for multiple email marketing.

You can easily send impact letters to your customers through ACT.

You may get up-to-date information about the interaction you made with the customer on the ACT.

You can easily access the work performance details of your Team.

ACT provides you the facility to compare the activities of your customers by gathering information about combined sales and marketing.

Once you have all the information about your customer then you can communicate easily with your customer through ACT whenever it is required.



Pros- This CRM is so simple to use.

Cons- Some features are useless.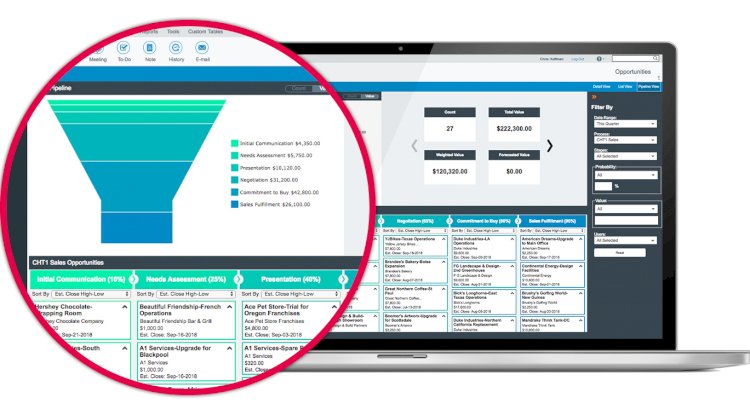 5. Microsoft Dynamics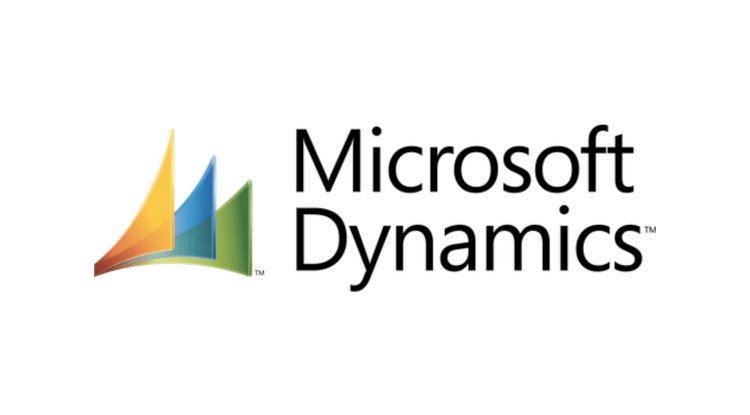 This CRM is designed with the purpose to be used by medium and big organizations. This CRM is somehow costly in comparison to other CRM tools available in the market.
Through this CRM, you will be able to make customer service, finance, sales, marketing, and more easily.
Through this CRM too can build custom marketing campaigns easily.
This CRM system is normally used to install in Windows Computer.
There is one more advantage of using this CRM and that is you can easily access this CRM through mobile and can do a lot there too.

Pros- This can be used easily by any type of business.

Cons- Not effective with Customer Support features.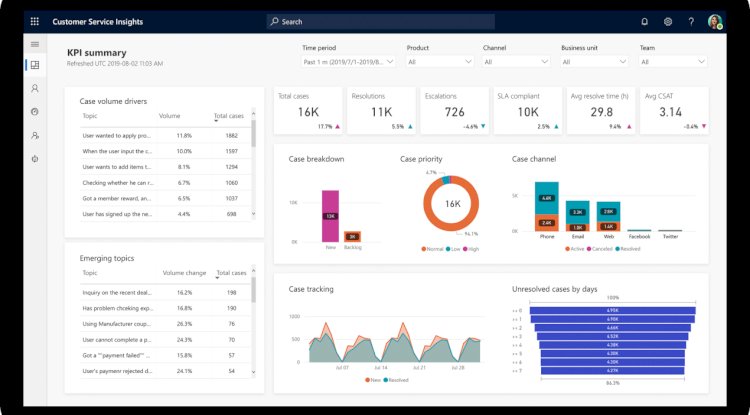 6. MONDAY.COM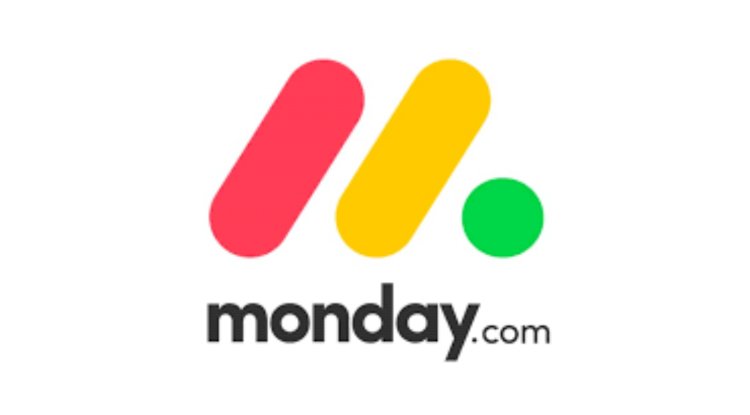 This CRM can be used easily and this is free of cost for Sales Representative. In this CRM, in SalesTools, you may find options such as Company insights, Pipeline management, Contact management, and Deals & tasks, etc.
Through marketing tools in Monday.com, you may find utilization and that is the website visitors may convert to leads as well.
You can send personalized emails to your customers and even you can schedule an appointment with them through this CRM.
The Team Leader of operation/sales has access to get details of performance result view, to check open/pending cases and closed cases as well.
With the advanced plan that this CRM has, it will allow you to make calls with your customers and even you can record the call with your customers.

Pros- This CRM is free for Sales representatives.

Cons- An advanced version of this CRM is somehow expensive to purchase.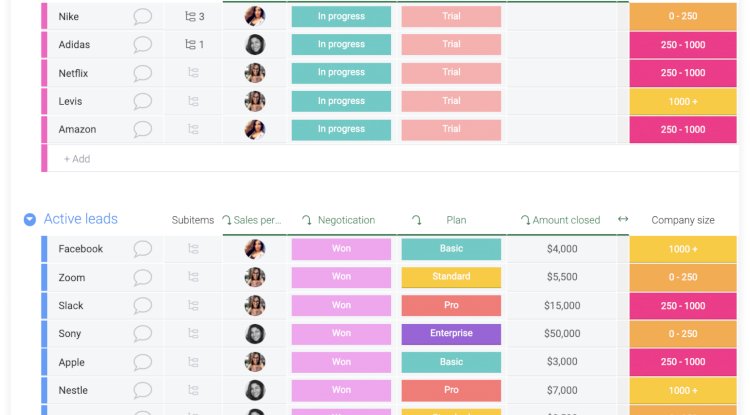 7. PIPEDRIVE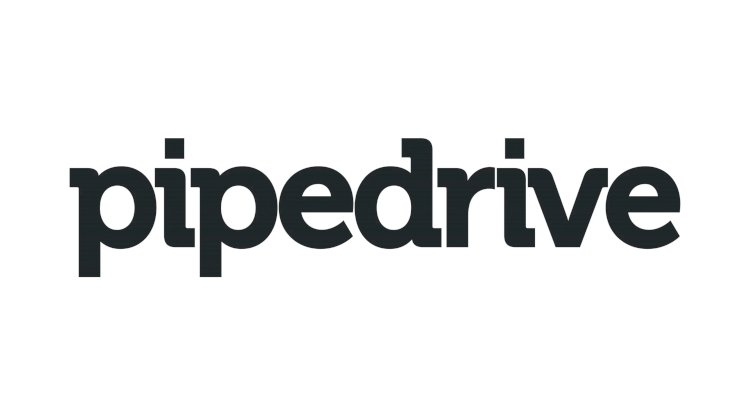 This CRM comes in use for small size businesses only.
This is somehow an enjoyable CRM for the users because it has a lot of functionality and you can do a lot in this CRM. You can do customization of each option available in this CRM.
A professional user can easily customize its functions such as driving new leads, sales funnels, and boosting deals.
In Pipedrive, there are two functions that are majorly used to generate sales leads such as LeadBooster's virtual bot, web forms.
Through this CRM, you can easily access the product catalog and manage also.

Pros- This CRM is so simple to use and you do not require extra training to use this CRM.

Cons- The functions of this CRM are not enough for big companies.

8. ORO CRM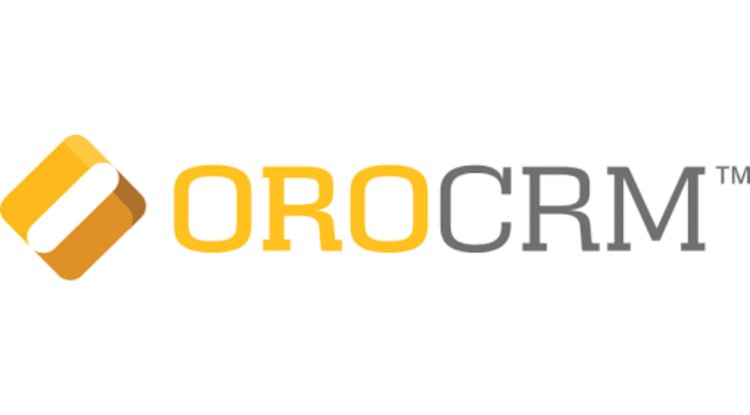 ORO CRM

is one of the best CRM that you may use for various business purposes. With ORO CRM, you will meet with all solutions that you require for your eCommerce business.
With this CRM, you can manage both domestic and as well as international entities. Normally, this CRM is getting used in Customer Support, Sales Management, and Marketing Departments and fulfilling their all requirements too.
A user can easily get information about the customer, and so can easily know the behavior of the customer and based on that can realize that whether that would be converted into a lead or not.
Through this CRM, you can easily focus on marketing campaigns by making interactions with the clients.
There are other tools also available in this CRM that a user can easily use for their use for a purpose based on their requirements.

Pros- Easy Customization Option

Cons- Marketing features are not much strong.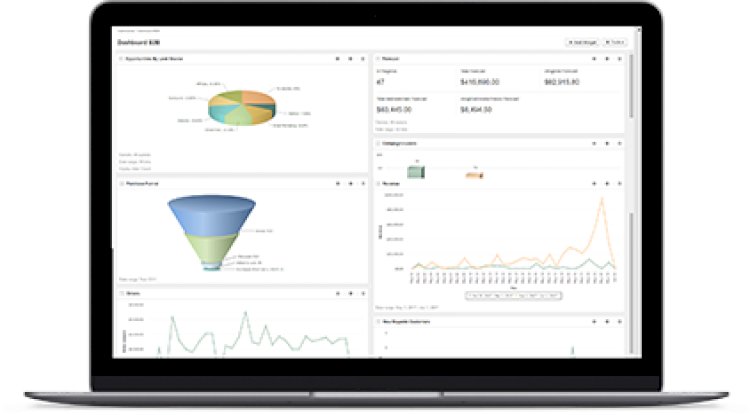 9. SUITECRM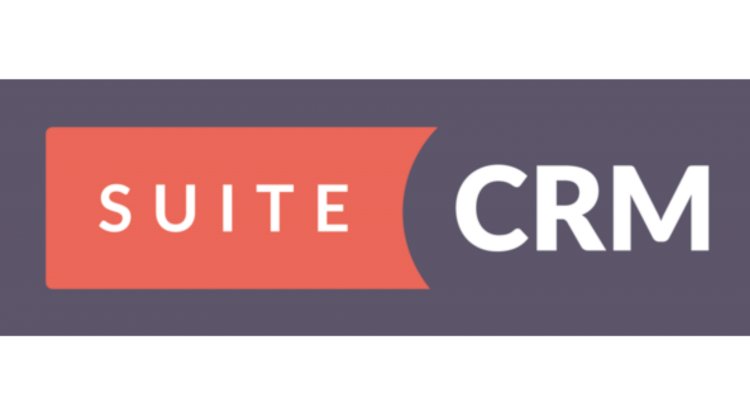 SUITECRM is much beneficial for the sales department, because of the functionalities available in this software.
With this CRM, you can do things such as you can get real-time reports of teamwork done. You can easily keep and save the customer data through this CRM.
Through the advanced version of this CRM, you are allowed to prepare your own reports and even you can upload the same report in your own panel.
This CRM is effective for making customer's communications and so you do not find barriers to make communications with the customer through it.
This CRM provides you a facility to install web forms on your website to gather the visitors and then convert them into a business lead.
Through this CRM, you are allowed to send emails to the customer, and generate marketing campaigns.

Pros- Report generating and Searching Functionality are strong in this.

Cons- You require technical knowledge to install this Software.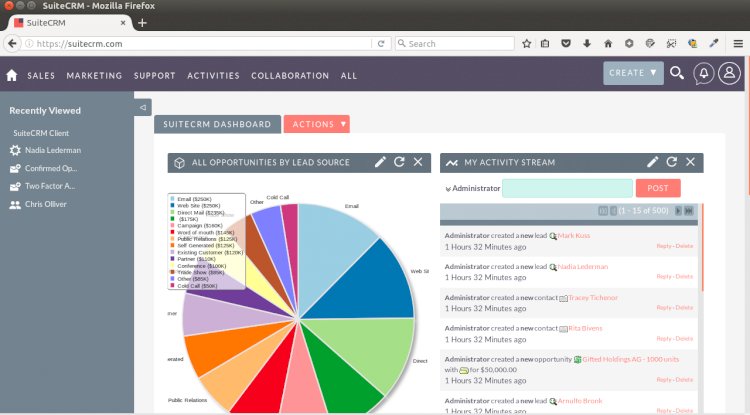 10. ODOO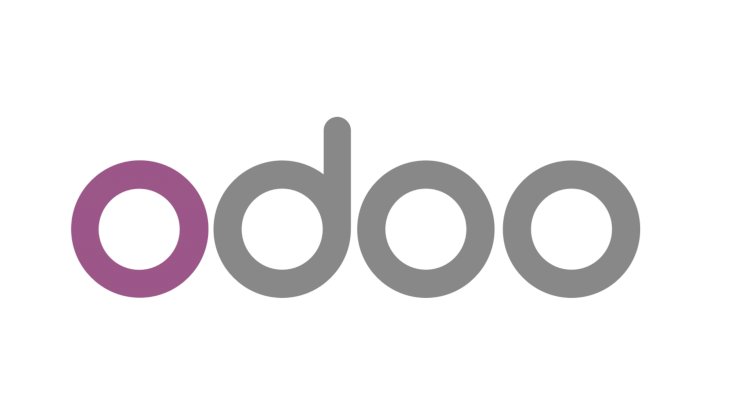 ODOO CRM is an open code CRM that offers customization of the system for the customers.
Through this CRM, you can easily build your sales. In this CRM, you may find tools related to financial, sales, and marketing.
These tools, you can use in your business for various purposes to fulfill them in the process of your company department.
This CRM allows converting leads from completed forms or received calls.
Others tools you may find in this CRM such as duplicate removal, lead qualification, URL tracker, and live chat on the site.

Pros- This CRM has intuitive UI features, omnichannel features, and a modularized stack.

Cons- With the free version of this CRM, you cannot run for long so it requires paid version to function properly.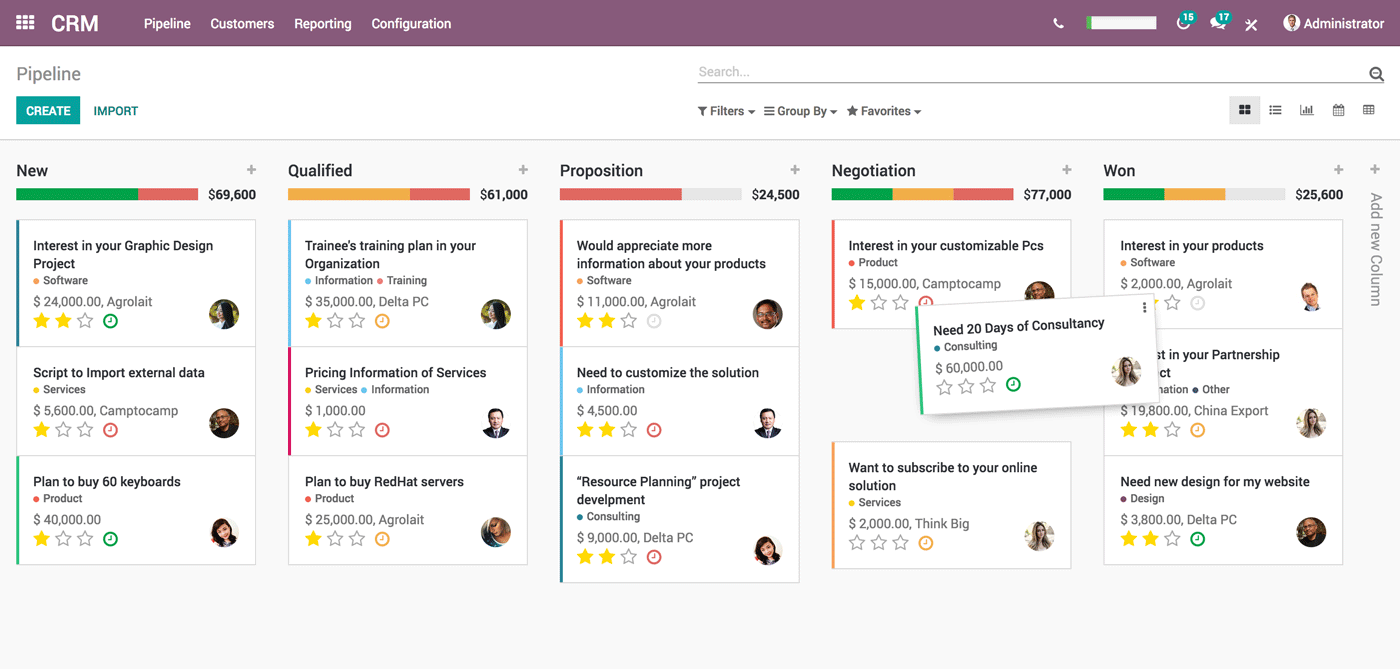 Conclusion-
Hence, the above-mentioned CRM softwares are top ten softwares and are selected on the basis of its users' rating. These softwares are used to increase your sales and the performance of your team. These softwares help a lot to run your business because of their multiple functionalities and tools available in these softwares.