How to set up an online store on Square for free?
Square online provides a free e-commerce site for various businesses. It is an excellent choice for many sellers, whether it is a mobile business or a multi-store business since sellers can set up an online store, list the products, process the payments, and ship them to the buyers. Besides, Square has a stable data management setting. How do you set up a square online store for free?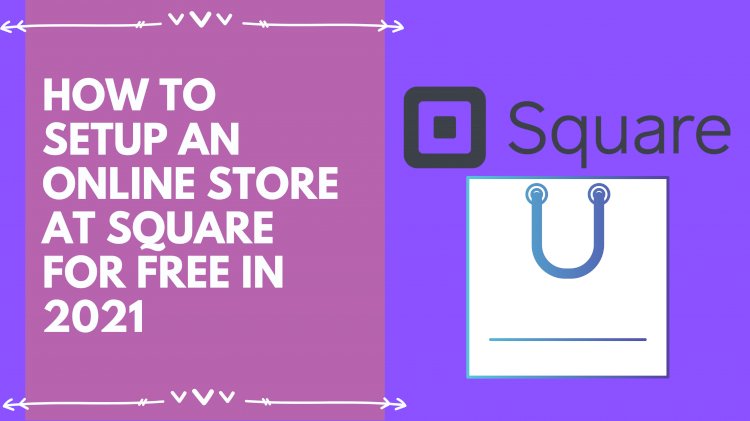 Online sales are becoming some of the fastest ways to sell products regardless of your business venture. Do you own a business and have heard about the benefits that come with an online store? If that is the case, then as a wise business person, you ought to get all the facts before venturing into any scheme, including setting up an online store.
As much as online stores are beneficial, it all nails down to the online store you set up for your sales. Therefore, one of the most vital parts to ensure maximum sales online is setting up the store. One of the most popular applications that you can use is Square. With a free plan, you can set up your store and sell your products online.
Contents
Square online provides a free e-commerce site for various businesses. It is an excellent choice for many sellers, whether it is a mobile business or a multi-store business since sellers can set up an online store, list the products, process the payments, and ship them to the buyers. Besides, Square has a stable data management setting. How do you set up a square online store for free? The process is straightforward, and this article will explain the simple steps to set up this store in detail. Read on!
1. Create a Square Account under a free plan
The first step to setting up a free online store on Square is to create a free account that allows you to access a square online dashboard. Why is the dashboard a pivotal detail? It is where the online store control settings reside. Besides, you will also access other business tools that come in handy when dealing with a business. When setting up a Square Account, the must-have details include a password and an email address. Some people may opt to have their business name and what their business entails.
Payments are a crucial sector that requires you to give your legal name, taxpayer identification, and a phone number to confirm your identity. Note that you need to link your Square account with your bank account to receive the money that your store makes.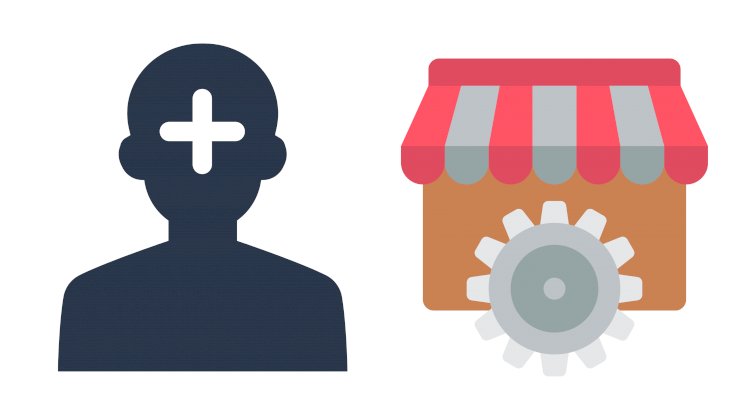 2. Online Store Settings
Once your account is up and running, begin setting up your online store. Square is an excellent choice since it guides you when building the store using automated prompts. You get the option of choosing the type of business your business is involved in and whether to settle for a one-page site or multi-page site. Like the names suggest, One-page is a simple site mainly used for quick orders while multi-page gives more detailed information.
3. Square website design
After choosing the type of business and the site you need, Square will direct you to the dashboard. You can opt to watch the tutorial guide or immediately select the Design Your Website option, which appears under the Setup Guide option. There are various features available to enable every user to choose as per their preference and taste. Your online store will automatically change as per your directives. Besides, you can adjust these settings later in case you are yet to decide on some issues.
4. Setting up the URL for your Square Online Store
After choosing your design, the platform will direct you to choose a domain for your online store and site. In this section, three options are available depending on your budget
Upgrade to the Paid Square plan and get a domain for $12 annually
Purchase a domain from other services and link it to your store, and you must upgrade to the paid Square plan
Settle for a free Square subdomain
5. Configure your homepage
Enter information on your homepage using the available navigation bar on your left. When editing every page, you can choose the font and text style that you want to use. Square prompts you to add information to the pages; hence the setup process is fast and straightforward. There may be some limitations in customizing some elements, but Square allows you to connect your Instagram account and email collection box. Note that it is important to include contact details and store active days and hours.
6. List your products for sale
A square online store is among the top online stores globally thanks to its flexible options. Why is that? It allows you to sell physical products, digital services, food, tickets, and memberships' services. Plus, you can also collect donations. Regardless of the type of store you set up, all these service options are available. You can choose to list these products individually or as bulk in Excel or a CSV file. Square users who already utilize Square POS can automatically transfer their products to their online store.
How do you upload your products in bulk?
For businesspeople dealing with many products at once, uploading individual products means slaving for weeks, which is an issue Square Online has put into consideration for their online store. There are simple steps you need to follow when uploading products in bulk, including:
Select main Square Dashboard
Select "Items"
Download Square's CSV template or Excel
Fill out this spreadsheet using your inventory
Upload the file
If you choose to upload your product using the bulk option, you must include product description, quantity, price, and other information. Another essential feature is imaging the products available since photos can either make or break your sales. Square has photography services to send your products to exchange high-quality images for adding to your online store.
7. Set up the shipping rates
Square Online offers you the shipping feature allowing you to enter the address of your physical store, destinations, and the shipping rates. It is advisable to start with one flat rate to get your online store running fast. However, you can choose to include promotional shipping rates later to spice up your business. Make sure that your flat rates are competitive and you are getting the necessary profits.
8. Include Pickup and Delivery Choices
After your products are enlisted in your online store and the shipping rates are ready, you can set up the order delivery and in-store pickup options. Square requires you to confirm your store time zone and include the active hours to make their orders. Also, you must-have details on your prep time. As you work with an online store, prep time is a crucial feature since it needs to be accurate since it is what Square utilizes to notify the buyers of a pickup time when they order from your store. Also, it is crucial to give your customers a chance to schedule the time they are available to pick up their products.
Immediately you set up the order delivery option; Square enables text alerts to give customers a chance to opt for an update of their order via text. You can also go to the Checkout advance settings if you want your customers to receive updates via email.
9. Setting up Checkout Policies
Square Online Store accepts online payments via Square where customers can use credit cards, Apple Pay, Square Gift Card, or debit card. Besides, it allows sellers to create an invoice for orders and send them. Square online payments for a free store plan have a standard transaction fee of 2.9% plus 30 cents. If you are working under a paid plan setting, you can set up a PayPal payment option and have a lower transaction fee.
Include shipping and return policies
This sector is a guide for the customers as they shop in your store. Below the payment settings, you will find options for returns and shopping policies. Add details about the amount of time needed to process an order, the standard shipping time, and the return policy.
Online Orders tax collection
Like most eCommerce platforms, Square features an automatic tax charge based on your store address and the customer shipping. This detail eliminates the need for manual calculations and guesswork when charging customers tax. This feature is crucial since it ensures that you are charging your customers the right amount.
10. Previewing and Publishing your site
After inputting all these details, your Square Store is ready to start making money. The final step to establish your online store is selecting "Preview," which appears on the top right. Make sure to check out your store on both the mobile and desktop to ensure that they look great on both devices. You can share your site via a link to get various opinions on the design and its appearance on multiple devices. Once you feel that the site is ready, select "publish," which also appears on the right to launch your site.
Flexibility is one of the advantages of a Square online store since, despite its launching, you can adjust various elements, including its design, shipping details, inventory, and store policies.
Conclusion
Square Online is the best platform to set up an online store as the popularity of eCommerce increases with time. You can choose to settle for a free online Square plan since it is simple, beneficial, and excellent for sellers with a tight budget. This piece educates you on the steps to follow as you set up a free online square store. Consider the information above to sell your products via a free online store.