What is e-commerce CRM and why do you need one? Pros and Cons of E-commerce CRM
Why do Ecommerce Businesses need CRM and what are its benefits for you? Online Businesses have a huge reliance on CRM software and in this article everything about e-commerce CRM is told and discussed with a case study.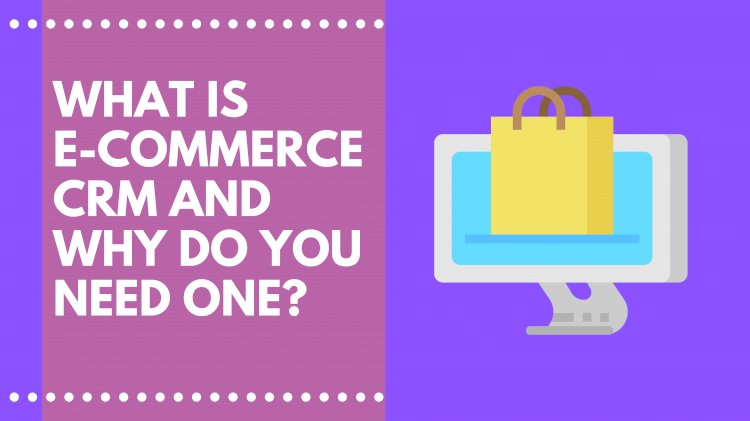 Contents
What is an Ecommerce CRM?
Before beginning to brag about how Ecommerce CRM can be not just a life saver for you but also prove to be an asset, which would give you future returns. When you develop client relationships, Ecommerce CRM helps you gather the important information about your present clients and their data is stored in one secured place, which gives you the assurity to use it in the future as well. The advantages of which would be told now.
Just take an example from the traditional form of doing business.
If you are dealing in selling shoes to your customers, let's say customized, of course everyone would have different preferences and jotting down every single preference of your customer would mean a lot of laborious dedication from your side, plus the risk of all of it being destroyed by any physical factors too persists.
When a customer visits your brick and mortar store, you can see them and judge by their questions and reactions what they are about to buy. You put your sales person techniques into play and try to offer them exactly what they needs, with a little bending here and there.
Now, in the present day era, the era of online business, you have a lot of competition, customers can choose someone else over you. Of course of wide availability. Which in turn raises concerns for you focusing on every single detail of your website, be it SEO, Website Structure, Handling Customer Queries and providing them service, and at the same time also focusing on your product and its offering.
What do you think, how much time would you have got for your business to actually focus on being visible and also leading to actual conversions. It's less than 10%.
And what about pitching your best deals to them, you don't even know them!
And just imagine, you focusing on tasks that are not even the actual tasks (so, you mean the tasks mentioned above are useless: Of course not, it's just that the visibility you need won't come from the 90% of your efforts being utilised somewhere which deserves only 30-40% of your attention) which wouldn't contribute to bring any bread and butter to your table.
Ecommerce CRM is the go-to-option for anyone in the online business, as the current market trends and Google Algorithms change in a blink of an eye, and an ecommerce CRM can prove to be your stick, or even better, your ladder to climb to reach the pinnacle of success in the competitive digital business.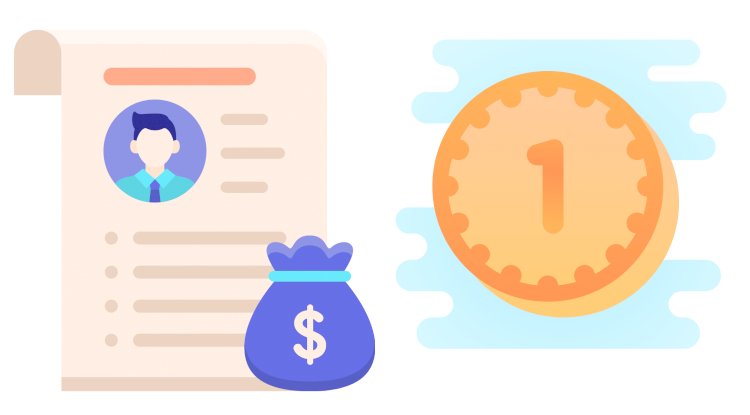 So to summarise the actual role of CRM in your ecommerce business, which is no less than a Goldmine for your business:
The absolutely amazing benefit of understanding your customers and their reactions (which won't be otherwise possible in the online business) to the products when they visit your store, keeping them in their data to utilise it later
Not only helping you with current purchases but also helping you in finding and drawing new purchasers
Would help you the data you need to create incentive programs for your clients given on the current purchasing pattern
By having a data on their purchase actions you can have a better understanding to your client's purchasing choices
Overall the boarding cost per customer would come down as your sales will improve and it will target high number of masses
Also read: How to start an e-commerce business from scratch?
Ecommerce CRM Benefits and Advantages for Startups, SMEs, and Enterprises
If the above explanation still did not convince you to go for an Ecommerce CRM then I have got to apologize because the explanation of your current situation maybe wasn't well brought out.
It's time for having a look at the advantages of Ecommerce CRM to make you better understand how it would help you in focusing in the key areas of your online business.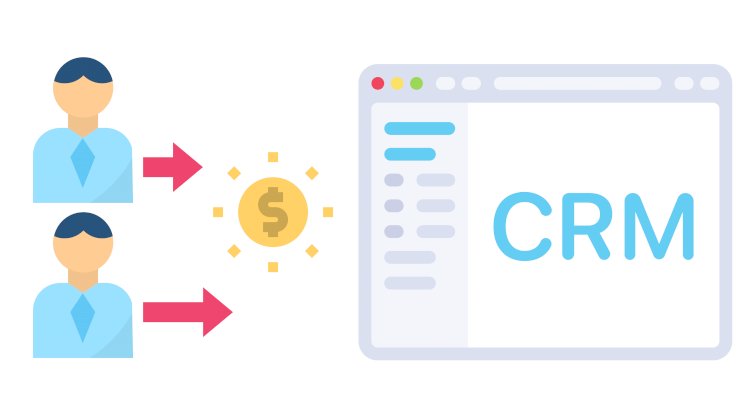 Wouldn't it be great if you could keep a follow up on your customers once they interacted with your products on your store?
Now looking at your Google Analytics report, and seeing customers staying on your site for 15 minutes and then leaving without even buying anything. It would bother you, you might also start wondering if your products are not high quality or maybe they found something cheaper elsewhere, now I would leave this department to you.
But had it been an offline store you would have kept their contact details or anything to reach out to them later, but reaching out on online stores is not possible, you have no information about them, except of course from which country they were.
So, the way social media starts showing you highly relevant and targeted ads of the products or any search query you made on the Google, almost pushing you to purchase it, which works as a functionality of the search engines and social media platforms that they learn from our search patterns and activities.
Boom!
The same way Ecommerce CRM helps you out with sorting out the customer's data based on their past actions, spending history, interests like playing tennis so that you might show them the new tennis shoes listed on your website, and obviously the priorities of the clients.
This would definitely lead to higher revenue and conversion rates, as you will be able to create a personalized marketing campaign for each of your customer's segments based on different bases and thereby improving sales.
Access Detailed Information
To be able to make out every single detail about the customer who landed on your site, and their movement from page to page, you need to know the advanced Google Analytics, link every product page on Google tag Manager with Google Analytics, plus the coding part, you really need a technician/web developer to do all that your site and integrate it with Google Analytics to know how many customers clicked on the 'Buy Now' button, how many clicked open to read the information about your product, how many customers abandoned their carts etc.
All of this data is required by you to gain insights on how your customer is reacting to your products and if they are interested in buying them too.
For example, if a customer abandoned his cart and left, you could immediately offer them a discount valid for the next, let's say, 3 minutes so that they would not leave without purchasing. Or maybe you can send them polite reminders to buy the products in their cart along with some discount incentives.
This will help you not lose the customers too easily, as is feared by the people thinking of an online business.
The basic issue of with the digital entrepreneurs today is that they don't spend their time on the things that would serve them the most benefit.
They are running behind the SEO of their sites, solving technical issues, dealing with clients and resolving all the administrative conflicts too, which leads them less than 10% of their times left for more important things like marketing and selling.
This poses a huge threat to the people part of the company, directly or indirectly, as it would lead to lesser revenue and sales.
And here, ecommerce CRM comes to rescue you! It creates an automated sales funnel for the various levels of processes involved, thus giving sales people a much better view to focus on the key areas of their business and focus on their main responsibility to generate more sales.
Social Media Interactions
Suppose there is a market of 100 consumers for your products.
So without you being on social media, and relying on your site's SEO, with your online store ranking on the first page for any search query (which won't be the case every time, especially if you are a newbie) you would hardly have 2-3 customers, and the chances of them converting is almost negligible.
So it won't be wrong to say that if you run an online business without an active social media engagement, you are just wasting your time and money.
While social media is not only a platform to understand your customers' needs but also where you can interact with them to build up your brand image. A large proportion of traffic is directed to ecommerce stores through social media platforms and the advertisements.
The ecommerce CRM has an integrated social media management platform for you to engage with your customers with personalized ads, as obviously you would be ignored if you redundantly show ads like "Buy THIS Buy THAT".
You can build up a brand image in front of the crowd as it will help you reach masses, which would obviously be a game changer for your ecommerce business.
Multiple Payment Gateways is a must for online businesses, given that they target customers from anywhere around the world, and it means you should offer them multiple options to make payments from.
It's great how ecommerce CRM have multiple payment gateways, as a means to offer customers more flexibility, and that's a comprehensive Ecommerce CRM system enables online businesses to integrate all major transaction gateways into their businesses, thereby building credibility and improving conversion rates.
Also read: 10 Social Media Marketing strategies for your e-commerce business engagement
Disadvantages and Cons of eCommerce Customer Relationship Management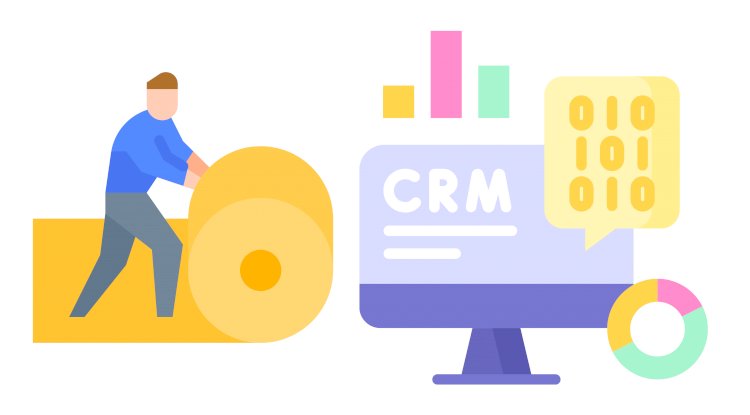 While there are various benefits and advantages of ecommerce customer relationship management (CRM) software, it's my duty as well to also enlighten you with the drawbacks of it as it would help you make a better decision.
Minimize the human element in your business
How would you react every time you are greeted with a bot, and your every little query on the mail is responded by the bots? Now it obviously loses the human essence and also the customers won't feel drawn towards your business.
Don't you always prefer those shopkeepers who smile at you and ask you how was your day, with genuine interest? The same way, it affects the lack of human touch in your business offerings various times.
Now of course it is a great option to have live chatbots to respond to each time a customer comes to your site, because it's humanly impossible to do that.
But not to mention that it does come as a negative point especially while dealing with customers' grievances.
Solution to it: It obviously can be met by first letting bots respond to queries and then, a human answering and addressing to the customer's grievances. Which is the case with most of the online businesses as they understand this point and find a solution to deal with it.
Thereby, businesses may need to keep up at least a minimal presence of human elements in their sales processes.
Not an issue which hasn't been addressed ever, but still with regards to the cyber security concerns, this has to be mentioned to keep every ecommerce platform very safe.
Now, since it's a centralized cloud source there always remain concerns for breaches at all times. What would happen if all your data is relapsed?
Solution to it: Of course you would argue that such professionals and robust ecommerce system has built in security features to prevent such situations, still it is very imperative to maintain a backup for all the data stored in the CRM, and to ensure your business runs even after such an instance of security breach.
Now it would hurt the financials of the company, especially, when you are just starting out, but to get the most benefit of Ecommerce CRMs you will have to spend on employees training. Or if you run your business in a small team, prepare yourself to read every single bit of information regarding the CRM's functionality and its offerings and how you can benefit the most.
Even though Ecommerce CRMs are designed and specially developed to offer user friendly interface and for customers to have an interactive user-experience, still you'd have to go through a proper employee training program to give employees the full functionality of the CRM, so that businesses benefit from it.
Why Is CRM the Key to a Successful eCommerce Business?
If I ask you the most important aspect of running an ecommerce business and continuing to make progress, most of you would already know the answer that anyone can make money in 6 months and go away, but to continuously make money and stay in the market the most important aspect to take care of are the customers.
Customer satisfaction and the client maintenance is something that decides your future in the digital world. Your online business is always on the risk of being cornered by your competitors. No matter how good your product quality is or what special discounts you are offering, you are always under the threat of being left out with the emerging ecommerce brands.
It becomes imperative for you to take care of your clients keeping in mind that they can anytime change their course of action and go to another market place to buy products.
Therefore, offering discounts or high class products will have no value if you don't offer them a flawless shopping experience.
So, now since it's understood that the client lifecycle is more rapid than you could imagine, it means that you will have to put in extra efforts, churn yourself and invest your energy in the customer satisfaction and reaching them out the idealist way which leads to conversions. Which would be done by none other than the Ecommerce CRM.
Also read: What is Inbound Marketing? The ultimate guide to Inbound Marketing Strategy for E-commerce business
Amerisleep's eCommerce Case Study: How Benefits-Centric Copy Increased Checkouts by 13.9%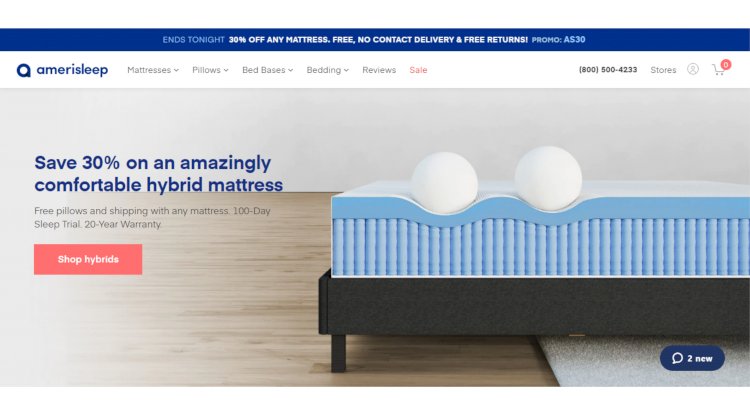 Let's start with one of the most talked-about eCommerce complications: how to increase your conversion rate.
It's always better to learn from other's mistakes than yours, and it's even better to learn from other's successes. The Online Mattress Brand Ameerisleep boosted its conversions which led to a 13.9% increase in the checkouts- which was technically a multi-million dollar surge in the annual revenue.
And what was the reason behind such a drastic change in the sales?
Copywriter Brian Speronello reshaped Amerisleep's copy using these three tactics:
Going beyond basic benefit proclamations
Rather than claiming to "get more sleep" which is very shallow, Speronello connected good sleep to its benefits, and stated how it improved physical and mental performance.
Thus readers won't simply know the already known utility of the mattress which is getting more sleep but also they would connect it with getting a happier and healthier lifestyle.
This was a technique also used by IndiGalleria.com which helped it get its organic traffic increased and also leading to more sales.
Convincing readers against procrastination. This tactic sponge off of Speronello's more detailed benefits statements. In short, if you tell people what they are losing on account of procrastinating the purchase or leaving the cart abandoned, they would he leveraged the psychological principle of loss aversion.
Which was what happened against Amerisleep's prospects by writing copy that explained why buying the company's mattresses would ultimately save them from current and future discomfort. And so the prospective customers felt that they were losing out if they didn't buy it at that moment.
So why was this copywriting technique so effective? Speronello recognized that Amerisleep wasn't only losing potential customers to competitor brands; it was also losing them to inaction. Mattresses don't come cheaply, after all, so many users simply browse but ultimately choose not to buy one from anywhere. Speronello targeted these leads by explaining why it was in their favor to invest in a mattress rather than do nothing.
Positioning Amerisleep as an industry leader. Lastly, Speronello didn't just call Amerisleep's mattresses the "best" in their industry – he used complete comparative statements that thoroughly explained what exactly gave the brand an edge from its competitors.
For example, he used phrasing like "most environmentally friendly" and "better than traditional memory foam" for more specificity.
However, Speronello acknowledges that businesses may not always be able to make such absolute claims, in which case he suggests using "faux comparatives." For instance: "No other mattress is more supportive than Amerisleep's Revere bed."
Claiming yourself to be the best also puts you in a position to prove yourself to the customers too! So make sure to not make any false claims so that you wouldn't be thrown out in the market just like that.
Plus these statements may lead a reader into thinking a product or brand is the best, when in reality, the statement is simply saying "better or equal to." Though perhaps not the most transparent, this wording can help your business avoid receiving any claims of false advertising.
In conclusion, this example not only shows the importance of clients and their presence and gravitation towards your brand, but also shows how CRM targets those customers again who showed interest on your site, with of course your selling techniques coming into action while you are giving them deals or incentives.
Just as Speronello told them the importance of good mattress on their lives and health, you could reach out to customers with the same tactics with the help of CRMs.
Hence, you can focus on tactics/selling techniques like these while CRM would take the responsibility to reach out to the correct segment of customers!
Picking the Best CRM for E-Management
Now you must have understood the distinction among conventional and internet business CRM programming, you would understand that an online business offering online food delivery service is very different to an online business selling shoes or any physical product. Which means that not all online business client relationship the board are the same.
On that note, we have concocted some significant inspections to pick the best CRM for your online business which suits your needs
Time, exertion, and cost required
Online business CRM should make your life easier rather than troublesome. Don't jump off the gun and pick out the CRM too quickly. Many times, especially with the startups there is a lot to figure out at the beginning stage. In this way while picking a CRM for your online business store, you must ensure that it is effectively harmonized with your current situation and standing in the market, and then start immediately.
Many cloud-based CRM can assist you with these contemplations, and so it's better to have a chat with them too before starting out, while, in the event that you choose to go with the on-premises framework, you would require higher time, cost, and actions to set up one.
As referenced over, the CRM needs to have an instinctive UI and offer intelligent client experience to help all colleagues comprehend and execute the full functionalities of the CRM.
In this way, when you are hoping to coordinate another internet business CRM for your business, ensure it tells the true interface with incredible yet simple to carry out highlights.
Another significant thought while picking a CRM for your online business store is to guarantee its similarity and incorporation with existing frameworks and cycles.
Look at if your ideal CRM will actually want to work flawlessly with other existing programming and you will not need discount changes to your current assets.
Portable openness is an absolute necessity highlight for all cloud-based CRM. It's significant in light of the fact that it empowers the group to get to key information in a hurry, consequently extraordinarily improving the profitability and effectiveness of frameworks and cycles.
No two organizations are indistinguishable and correspondingly, there is nobody size fits for all CRMs. It's essential to pick an internet business CRM framework that can be modified according to your interesting business needs.
Numerous cutting-edge CRM empowers organizations and accounts to modify the highlights and functionalities of the CRM according to their necessities by adding or eliminating highlights or putting more channels for better information examination and client experience.
Also read: The Ultimate Guide for beginners for the Best E-mail Marketing strategies for your E-commerce business
Best CRM for E-Commerce List 2021
Microsoft Dynamics 365 CRM

Salesforce

NetSuite CRM

Zoho

Act!

HubSpot

SAP

Maximizer

ReadyCloud

FreeAgent CRM
Must read: 10 Best CRM Tools Software for e-Commerce Businesses
How is an e-commerce business affected by SCM, CRM, and ERP?
Supply chain management (SCM) is the process of sourcing the raw materials or goods an enterprise needs to create a product or service and deliver that product or service to customers.
While, Enterprise Resource Planning (ERP) is the integrated management of main business processes, often in real time and mediated by software and technology.
The best benefit of SCM, CRM, and ERP integration is that it offers businesses a detailed insight into customers' buying journey. From gaining a lead to closing the sales funnel and for after-sales support to finance and accounting needs, these dedicated software enable businesses to keep up with the customers' needs and develop robust systems and processes to improve customer experience and enhance retention rates.
Conclusion
CRM helps brands or companies to create long-term customer loyalty and profitability by serving every customer as an individual. In today's competitive marketplace, customer relationship management is critical to a company's profitability and long-term success.