BigCommerce or Wix or Squarespace: A Thorough Comparison
This article is the ultimate solution for business people who are looking to kick off an online store. It features some of the best e-commerce website builders platforms including, BigCommerce, Wix, and Squarespace. You will learn all the basics about these three to help you understand which option suits you best. Check out!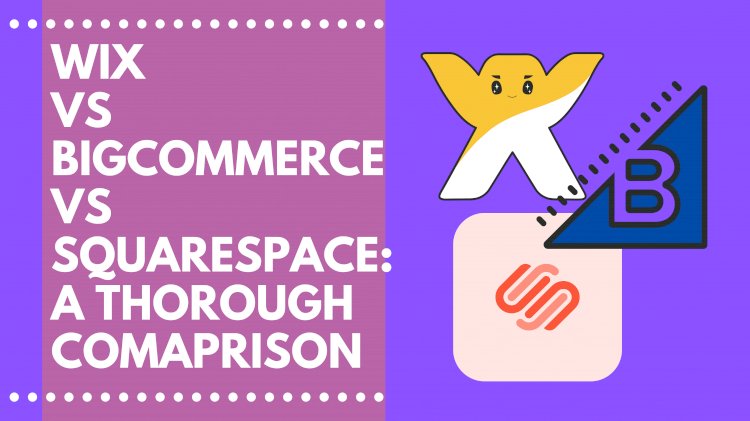 Time is gone when you had to have a physical store to sell your products, thanks to the e-commerce websites you can build. Are you thinking of getting an online store for your products? If yes, you must ensure that you have the right e-commerce website builders to assist you in the setup process.
Due to the popularity of online stores, many platforms offer various business tools to make your dream come true. And this part is where things become tricky. Imagine having to choose one website builder among a group of them. Suppose your knowledge in this sector is not well-advanced, then you are destined to have a hard time choosing the best e-commerce website builder, or you end up buying the services from an expert.
However, with this article, you can make your dream come true by creating an online store with the best platform for you.
1. BigCommerce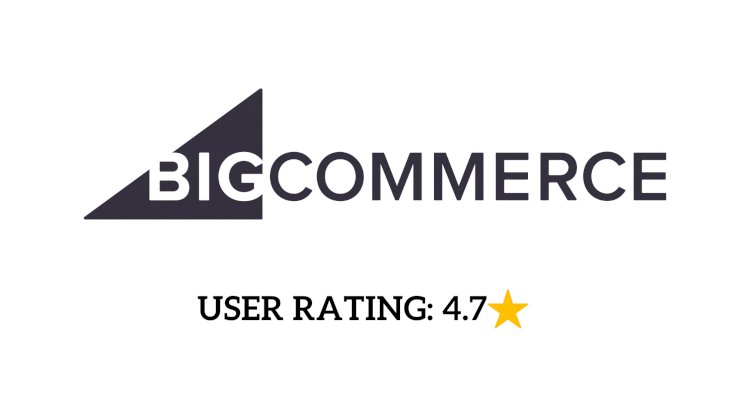 As the name suggests, BigCommerce is one of the most popular website builders whose preferred group is big companies. In this sector, we will highlight all the facts about the BigCommerce option. Check out some of the features under this plan
Online Store setup
BigCommerce is a popular option among firms and companies since they often feature a specialist to handle this department. BigCommerce suggests that you are working under e-commerce specialists focused on helping you create a powerful presence online. However, the biggest question is how long does it take to launch your store? Is it as quickly as you would like, or does it lag in comparison to other options?
All you need to do is sign up under their official website, and the admin team will send you an introductory email and a link to the control panel to help publish and launch your store. Later, they offer you a phone call or support PIN from their team. It comes with a theme editor, allowing you to design your site. However, in comparison to other theme editors, it is laborious. The good news is the admin team offers you all the necessary tools to build your site.
Designing of the store
BigCommerce allows you to design your site, and it may lack all the eye-catching templates, but it features themes that include fantastic trading options. As mentioned earlier, it is an excellent choice for companies; hence it caters exclusively to the figures it can bring to your site. Besides, if you are good at coding, you can use a special HTML/CSS editor to design your site as per your taste and preferences
Pricing
The budget feature is an important consideration you must keep in mind when choosing a website builder. Note that it's essential to select a plan that matches your budget. BigCommerce doesn't have a free program. However, their least expensive option costs $29.95, and other subscriptions include $79.95 and $299.95.
Products attributes' listing
The number of attributes you can use to describe your products depends on the plan you choose and the website builder you choose. However, BigCommerce is a rare case offering unlimited product attributes listing, allowing you to list all the features of your product. Their pricing may be high, but it has its advantages, including the unlimited products' attributes list.
Hosting
BigCommerce offers hosting services for free hence you don't have to invest more money to host your store under other services.
2. Wix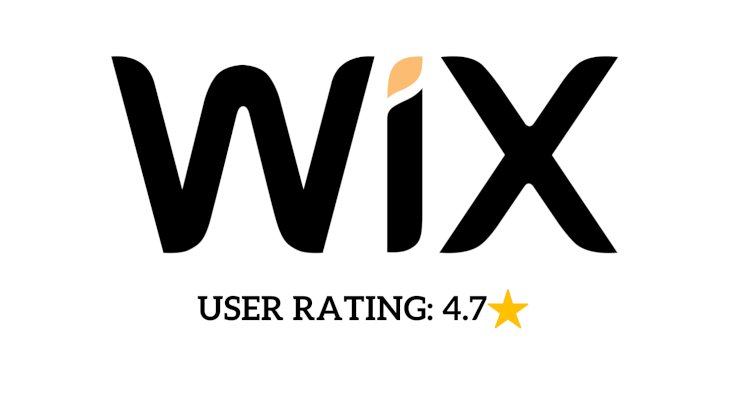 Wix is yet another website-building platform that you can opt for when setting up an online store. In this category, we will discuss some of the features of this option.
Setting up an online store
Wix has the most straightforward setup procedure since all you need is to sign up for a Wix account by giving your email address and password then you are set to set up your online store. The platform offers you automatic prompts that guide you in building your store.
Design your website
Everyone dreams of an online store that grabs the attention of many people. How do you ensure that your store stands out? All these nail down to the design you will choose since despite how good your products are, you must be able to attract your target customers, making design a pivotal step.
Wix got you covered in this department since it features 500 plus well-designed templates. Even with the many options, you can customize these templates to match your taste. This e-commerce website builder platform includes Wix Artificial Design Intelligence. You only have to answer a few questions to generate a customized website with the necessary text and websites.
Pricing
As you venture into any business, including e-commerce, one of the biggest considerations is your budget. It would be best to make choices as per the money you have to ensure that you don't lose money. Wix is a great choice for individual businesses with a tight budget. You can choose their free plan and get started for free. Other subscription plans include $23, $27 and $40 options.
Product attributes listing
The main reason why people open online stores is to market their products and give them the necessary exposure. How does this work? You open an online store and put images of your products defining them using attributes. However, the number of features you can use depends on the e-commerce website builder you choose. In case you settle for Wix, you can only use two attributes, including color and size.
SEO
Wix got you covered when it comes to ranking your website in the search engines. Why is that? The e-commerce website building website offers you SEO capabilities to help you rank high on the internet under the Wix SEO Wiz. The process is simple since all you need is to answer a few straightforward questions about your business, the products and services you are selling, and the target market. Later, it will generate an SEO plan as per your specifications.
Ensure that you follow the step-to-step instructions to link your site to Google. You will have access to all the SEO features to help you rank high on Google.
Hosting
Wix is one of the most money-saving options since you also don't have to worry about the hosting budget considering Wix offers you hosting for free.
3. Squarespace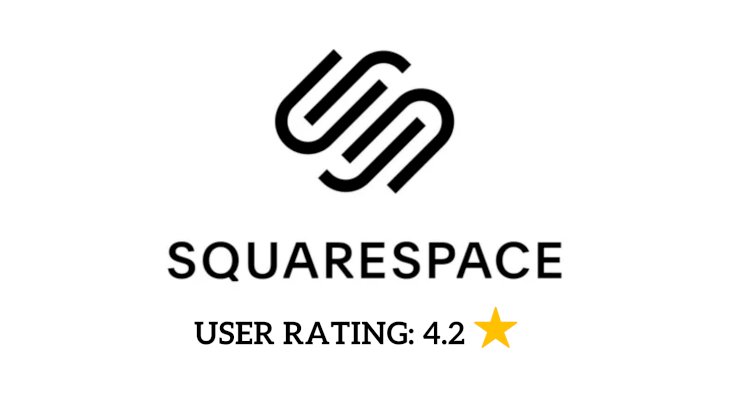 Squarespace is another website-building option you can consider choosing, and we will explain all the facts about this platform.
Setting up your store
Building a website under Squarespace is simple since all you have to do is sign up for your Squarespace account by adding simple details. Later, you can publish and launch your website after editing and styling your content as per your personalized style. Add blocks to your site pages via a left-side panel. It is a good choice for people looking for a simple website to market and sell their products.
Design your website
Like all the other platforms, Squarespace allows its customers to choose their design among high-class website templates. You can always customize these templates to match your taste and preference. However, it features straightforward global design changes that perfectly suit customers who are looking for simple websites.
Inbuilt SEO tools
A Squarespace online store includes built-in SEO tools to help your site rank high in Google. It comes with valuable guides and integrated features to maximize internet prominence when customers search for products on your site.
Pricing
Before any wise businessperson ventures into any business, he/she checks on the available finances and the required finances. In other words, he/she ensures that his venture matches the amount of money he has. The same case applies to anyone hoping to start an online store. Why is that? Various e-commerce website builders offer different plans. Squarespace has a 14-day trial before stopping their services until you level up to the premium face. The least expensive project is $12 monthly, with the highest costing $36.
Product attributes listing
Online stores are becoming more popular with time as sellers try to offer their products the exposure they need. It is a platform that you can use to sell your products, and the best way to attract your target customers is to define your products using attributes. However, the number of features depends on your e-commerce website builder. For Squarespace, you can only list two attributes, color, and size.
Final Verdict
Have the thought of starting an e-commerce website, or an online store crossed your mind? If this thought has crossed your mind, you will probably look for ideas of the best e-commerce website builders to consider. The list above highlights features of three popular platforms you can set up your online store to sell your products.
They vary in the pricing sector, with BigCommerce being the most expensive and Wix being the least costly, considering it offers a free plan. All of them provide inbuilt SEO tools and design tools to create your site. Wix has 500 plus templates to choose from, and you can customize these templates. These facts are some of the features of the defining elements of these three options. So, ensure that you read the information above to make a wise choice.