10 Best SEO Tools for your Google Rankings
While doing the SEO for your eCommerce website, these 10 Best SEO tools are the Go-to-tools for you. Search Engine Optimization (SEO) plays a huge role when it comes to Google rankings. Therefore, since every website owner needs the site to rank as high as possible, it is crucial to take it seriously.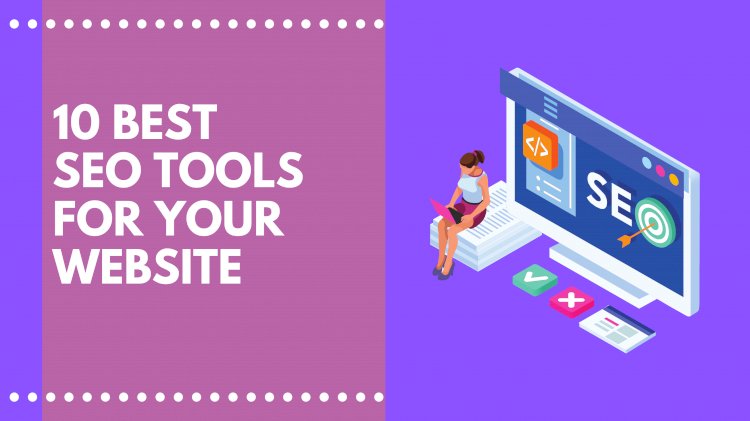 After all, SEO increases the site's visibility, increasing the chances of online users seeing your content once they search for something related to it using a search engine.
Besides, users are most likely going to click the top sites for information. You can grab that golden chance through SEO optimization. Effective SEO efforts are directly proportional to high ranking in most cases.
Unfortunately, it may be hard to achieve that optimization at the beginning. Luckily, it doesn't mean that all is lost. You can still redeem yourself and the site using an SEO tool. However, you must choose an effective one for great results. That said, this article will guide you on the 10 best tools for your Google rankings and much more. Check it out.
Contents
What is an SEO Tool?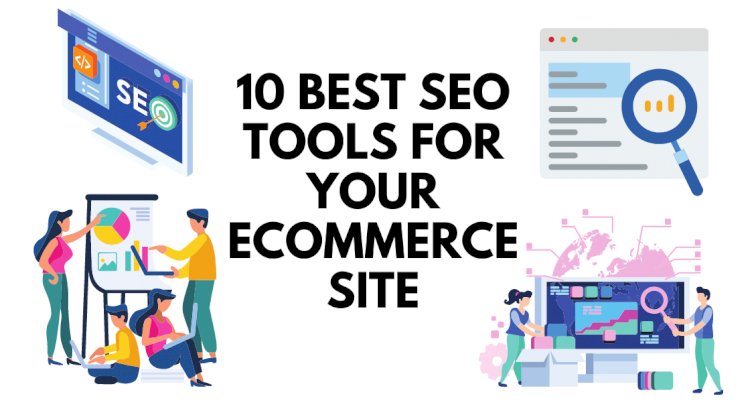 As the name suggests, an SEO tool manages various aspects of your site to find ways of improving its organic rankings. It optimizes it by analyzing, measuring, and managing the existing content. It also helps with the creation of new content to optimize its SEO. The tool makes it easier for you to analyze the SEO competition your site is facing. With that information, insights on how to rank higher, keywords, and backlinks make it easy for you to improve your website's SEO.
The Importance of SEO Tools
First and foremost, they make SEO optimization possible for beginners and easy for existing bloggers. As a user, the tool will help you identify ways to optimize your website. You get to know what's good, where to improve, and the unnecessary things as well.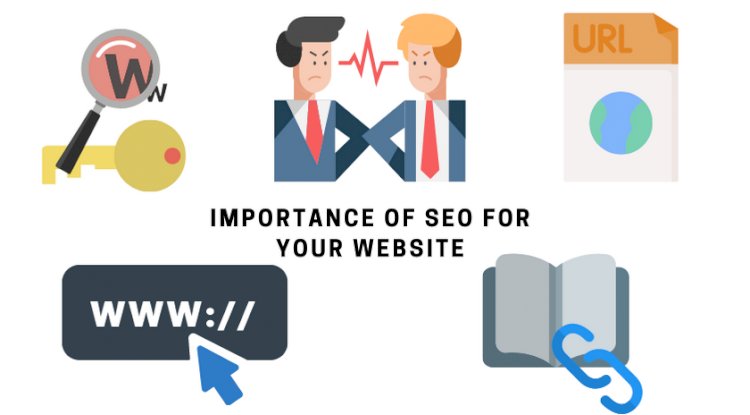 Keyword research is challenging, but these tools will make it as easy as ABC. The same case applies to data analysis.
They help you identify your competitors and great opportunities to improve your site. They allow you to understand how your site is fairing using criteria such as languages, regions, and countries.
Wait until you have more than one website and realize how demanding it gets. Fortunately, the right tool can make it easy to manage them. Here are some strategies that SEO tools use to help your site's SEO optimization.
· Analyzing Keywords
One primary role of SEO tools is to analyze keywords. That's crucial since search engines use them to determine the results of a particular query by a specific user. The tool helps you identify the things related to your topic that people often search for.
For mainly e-commerce businesses, it should be taken into consideration that no matter the niche that you are targeting, you have to identify those keywords for which your product pages and the whole e-commerce website would rank.
Like suppose, You deal in selling Pet food. So you could target keywords like 'Buy Pet Food' or 'Buy Best Pet food'. But it would be difficult for you to rank for them, because of the high level of competition.
Then how do you make out which keyword would bring you traffic and also would rank for.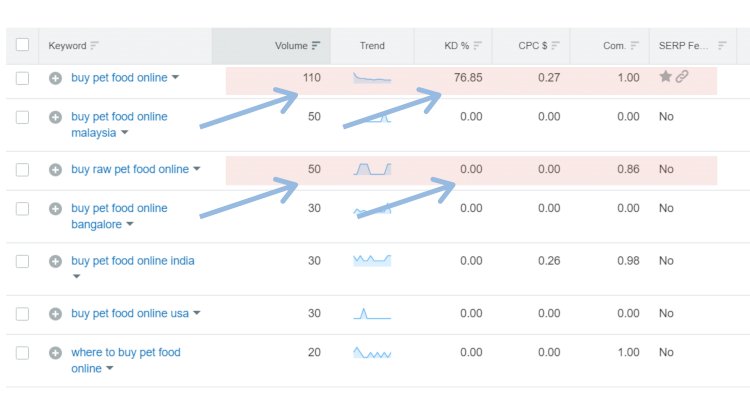 As you'd realise looking at the stats ranking for 'Best pet food' would be more difficult for you than ranking for 'best raw pet food online'. Even though you will get only 50 volume but still ranking for that keyword and generating sales from those 50 customers is more important than using a keyword where there might be no customers with fewer sales or no sales, not to mention when you start getting traffic the authority will automatically increase for your site!
· Identifying competition
Besides, you get to know people using those keywords to be at an advantage as you aim to rank high. Otherwise, you will be chasing the wind for lack of an ideal goal that is outranking them to rank high.
Identifying your competitors is highly important as is trying to gain an edge over them. You will have to analyse your competitors, their backlinks and ranking keywords.
As you begin with your e-commerce business and take a step into the market, the first step is to identify competitors and learn from them. Learning from them is absolutely not copying them. You have to have your own USP for your Business but to come at par with them would require you to study how they came this far and also how much time and effort you need to put into this.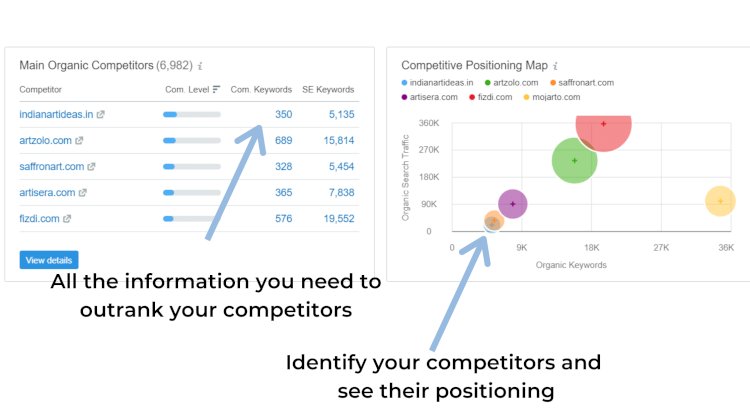 · Optimizing URLs
They also analyze the URLs since search engines scan the URLs to determine keywords which helps them know what the content is about. An SEO tool ensures that you have an URL with a keyword that is also relevant.
A very long URL is not very SEO friendly and at the same, the URL must contain the keywords for the page it represents.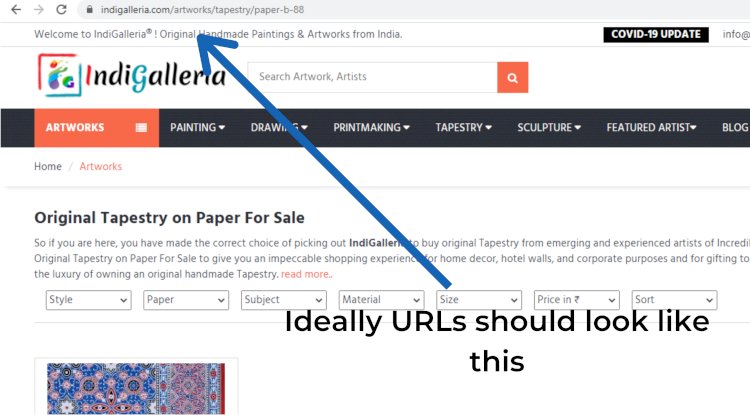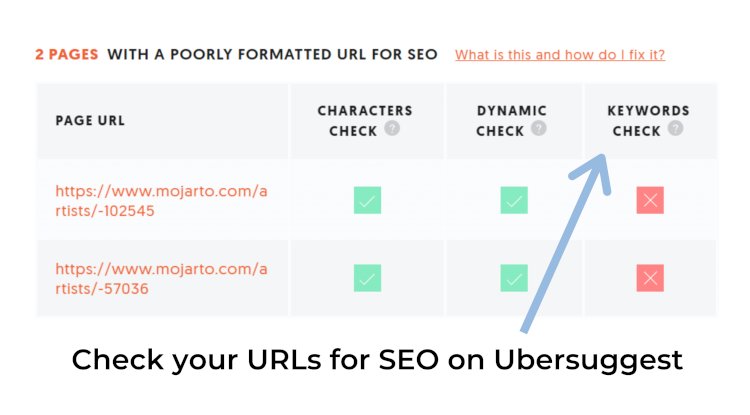 · Backlink Analysis
Another thing they analyze is backlinks. That's critical since they also play a huge role in determining how high you will rank.
The more backlinks the more authoritative your site is. It becomes very important for any site to gain as many backlinks as possible.
An SEO tool would help you not just analyise your backlinks, but also know the places where your competitors are getting backlinks from.
· Content Analysis
Last but not least, the tools analyze your web content. The check shows whether it has appropriate keywords in the Meta descriptions, titles, headings, subheadings, and body.
What an e-commerce website loses without good content is more costly than getting this work done! Content on your blog pages or your product pages should try to be as descriptive as possible.
Writing a blog for e-commerce is quite different and also, and providing content for each of your product types is also a little different.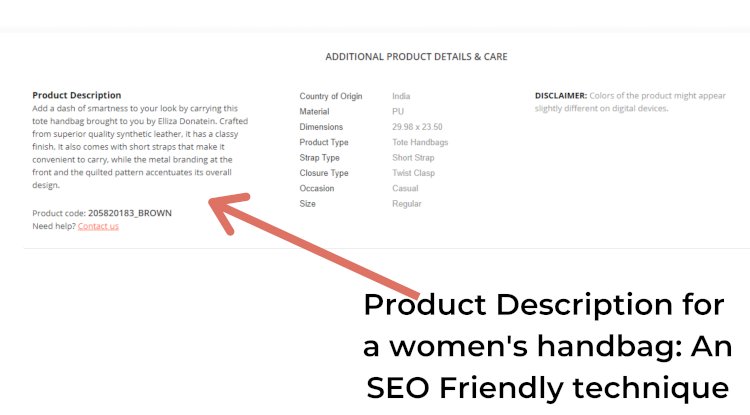 Now, without further ado, let's dive into the 10 best SEO tools for your Google Ranking
1. Ahrefs
Ahrefs has a wide array of features, including SEO audits, keyword research, and backlink analysis. The user interface is impressive, and it also has a lot of data for you to use.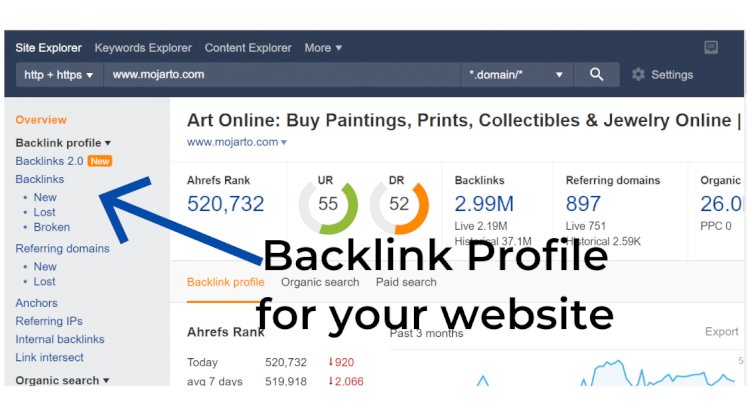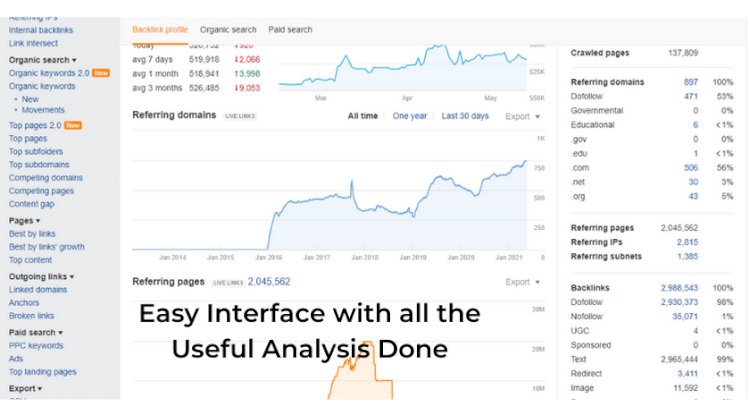 It helps you perform a site audit for your website to identify ways of improving it to rank on top of search engines. Its Keyword Explorer feature will help you analyze a specific keyword.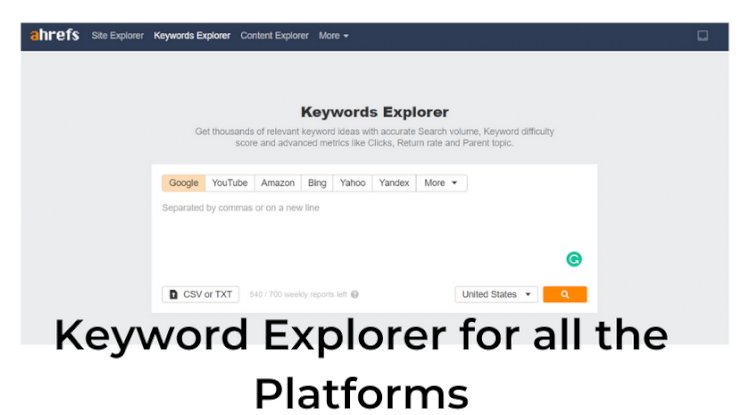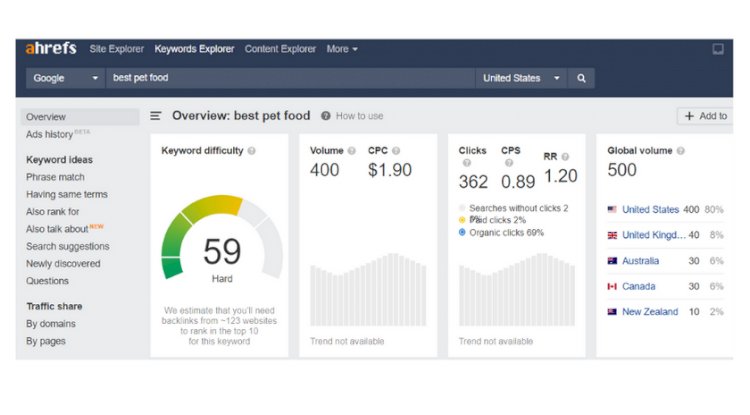 Other features include a content explorer to analyze your content, a backlink gap tool to identify the ones you are missing out on and a keyword gap tool to show you the keywords you could add.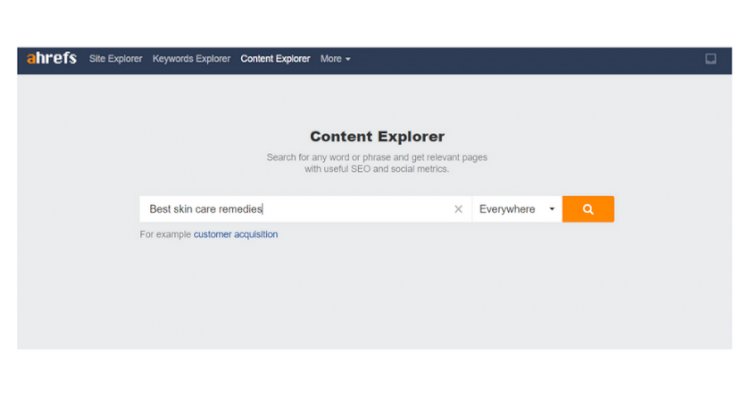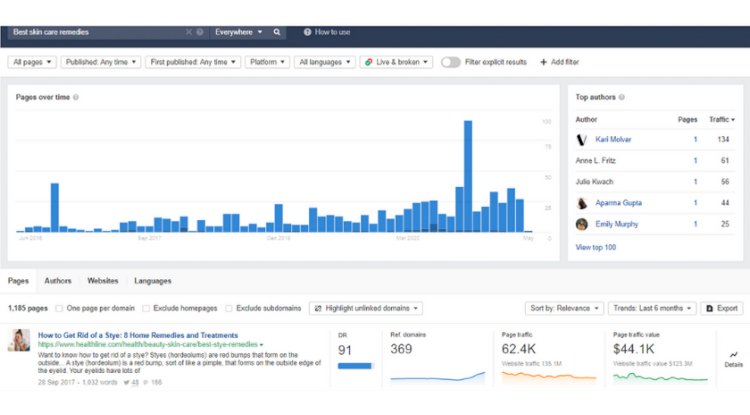 It has four subscription plans that can be billed monthly or annually. The Lite plan costs $99/ month or $990/year, whereas the Standard costs $179/month or $1790/year. These two have a trial worth $7. The other two plans are Advanced worth $399/month or $3990/year and Agency going for
2. SEMRush
SEMRush is on our list of 10 best SEO tools for many reasons, including how easy it is to use the platform. It is the perfect choice to analyze the domain. It gives you a lot of data coupled with visuals such as graphs to help you understand it well.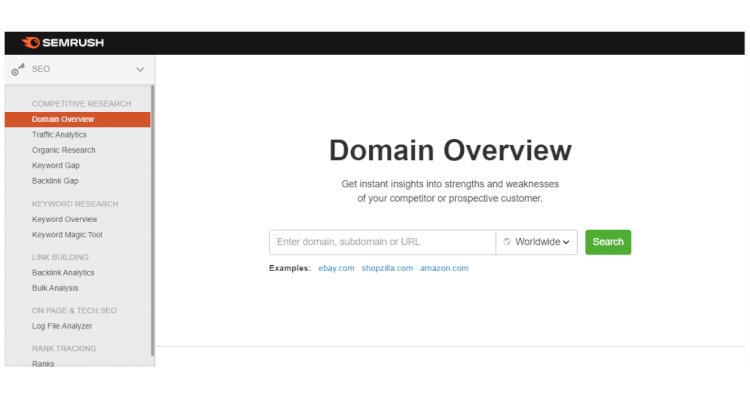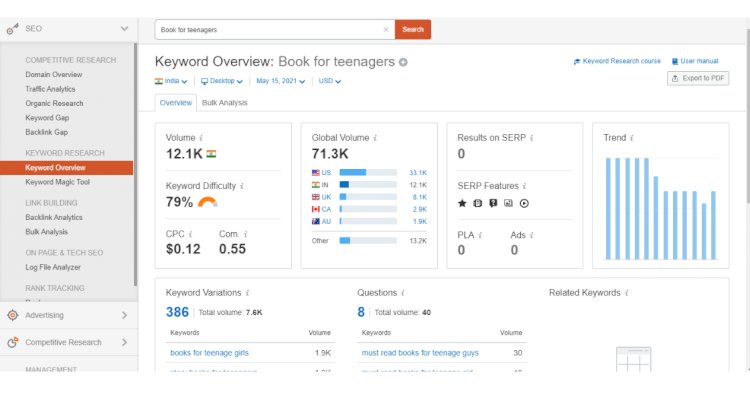 The interface is also user-friendly and easy to navigate. It also has excellent link-building tools and keyword research users.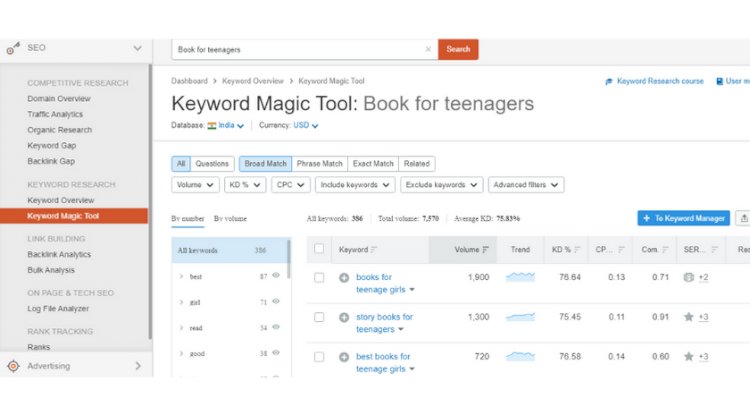 Use it for auditing your site, analyzing backlinks, tracking your pages' ranks, and analyzing your domain.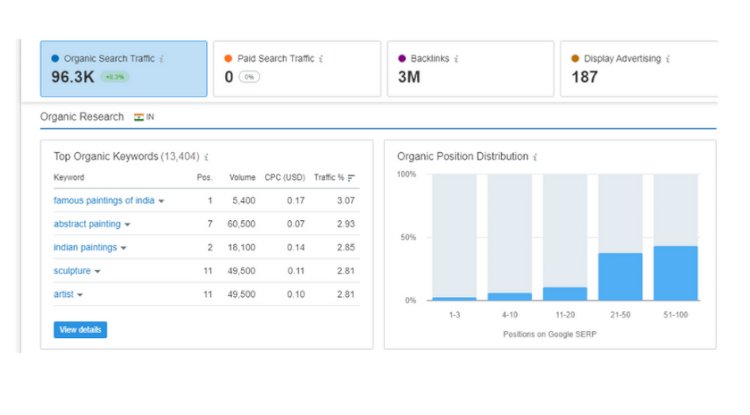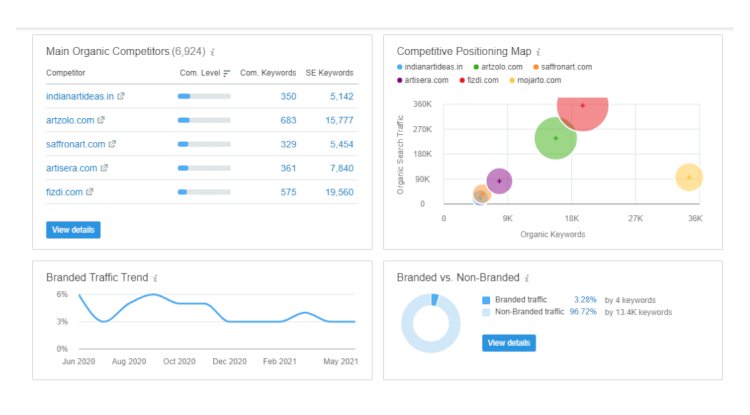 Expect three plans, namely Pro, Guru, and Business. The cost of Pro is $119.95/month or $99.95 when billed annually, whereas Guru goes for $229.95/month or $191.62 when billed annually. On the other hand, the Business plan's price is $499.95/month or $374.95/month when billed annually. You save up to 16% with the annual plan.
3. Moz
Like its counterparts, Moz also has incredible features that make it one of the 10 best SEO tools for your Google ranking. Its keyword explorer shows commonly searched queries, related queries to consider and how difficult it is for your site to rank for them.
Link explorer shows your backlink profile, whereas Site Crawl highlight issues affecting SEO. It is also easy to use.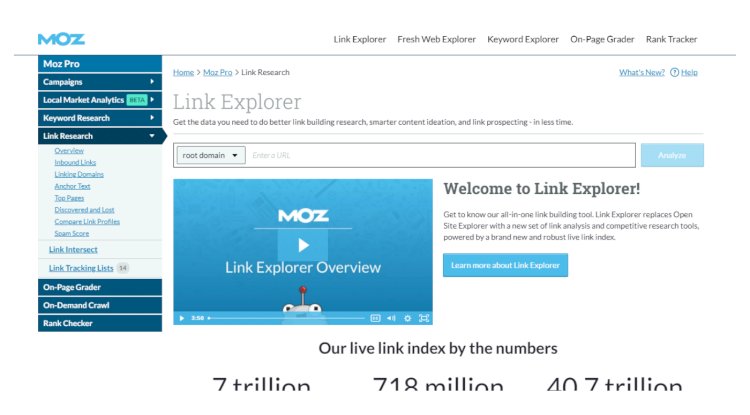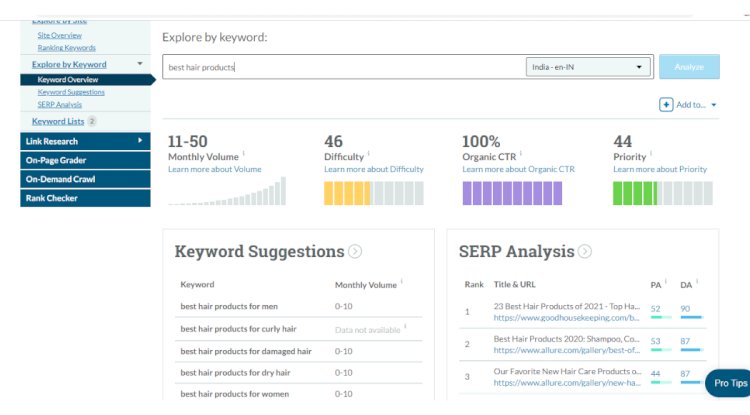 It has four plans, namely Standard, Medium, Large, and Premium. The Standard plan cost is $99/month or $79 when billed annually, whereas Medium goes for $149/month or $119 when billed annually. On the other hand, a Large plan's price is $249/month or $199/month when billed annually, whereas the Premium is $599/month or $479/month when billed annually. You save up to 20% with the annual plan.
4. Google Search Console
First of all, it is essential to note that Google Search Console is free yet among the best SEO tools for Google rankings. It is ideal for analyzing the site's search appearances on search engine query results, performance and site traffic.
It also highlights various issues that could make it hard for it to be user-friendly or rank high.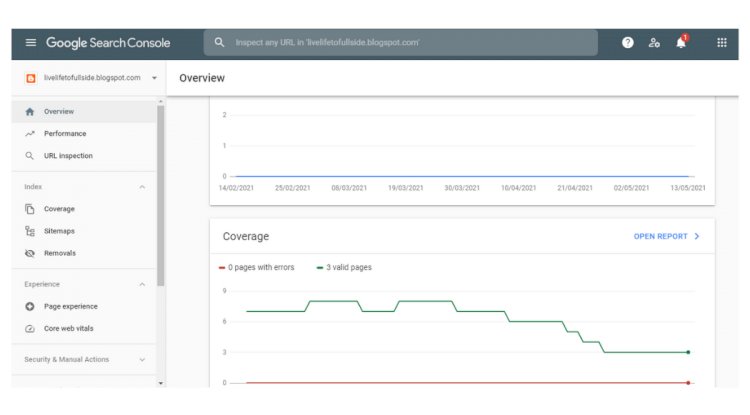 5. Ubersuggest
It is yet another SEO tool worth giving a shot at. Through its domain overview feature, you can identify how your competitors are doing, discover their effective strategies and then use that information to your advantage.
You only write content that will be read and shared with ubersuggest's popular organic keyword phrases that people are looking for often.
It also offers you your site's backlink profile, content ideas that you can write about and keyword suggestions based on the ones working, especially your competitors.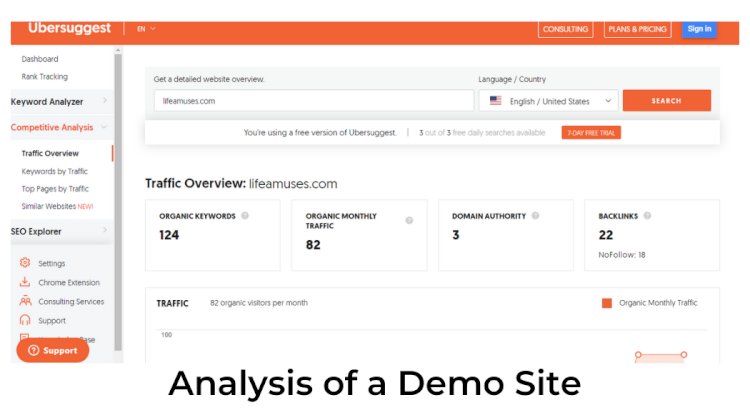 It has three plans, namely Individual, Business, and Enterprise/Agency. The Individual plan is $12/month or $120 for a lifetime, whereas a Business plan goes for $20/month or a lifetime cost of $200. On the other hand, Enterprise/Agency plan's price is $40/month or $400 for a lifetime.
6. Woorank
Do you want to monitor how your competitors are faring? Are you tired of struggling to convert a lot of visitors to returning visitors?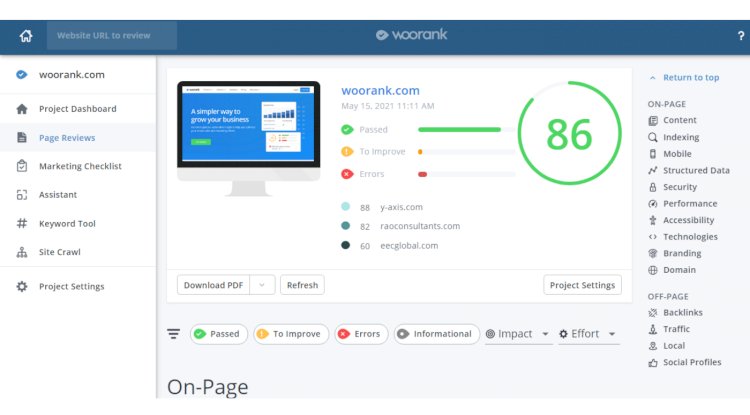 Would you like to rank on top of search engine results? If the answer to at least one of the three questions is a resounding yes, Woorank can assist you in achieving that.
It is simple and easy to use, no doubt. It gives you insights into your site's visitors, social media presence, backlinks, technologies, usability, mobile, SEO and the marketing checklist of how you can optimize it.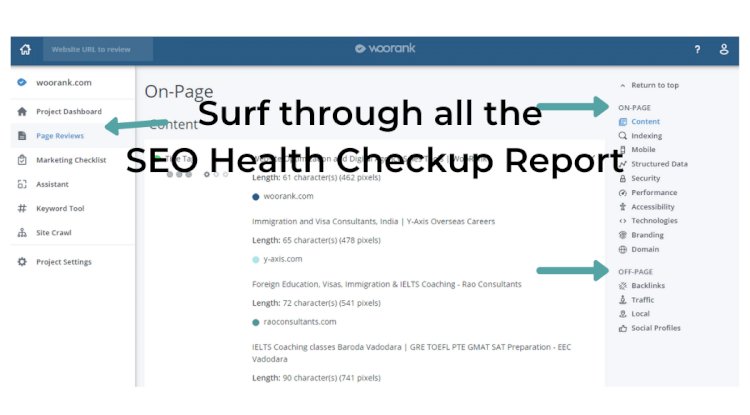 Expect three plans, namely Pro, Premium, and Enterprise. The cost of Pro is $59.99/month or $39.17 when billed annually, whereas Premium goes for $179.99/month or $119.7/month when billed annually. On the other hand, Enterprise requires you to contact customer support.
7. Majestic SEO Tools
Majestic is also one of the best SEO tools that focus on backlinks. Therefore, don't choose it for SEO analysis, site audits, keyword research and so on.
One of its features is the site explorer summary which highlights the site's backlinks profile. The Topics report feature uses your backlink profile to determine what the website revolves around.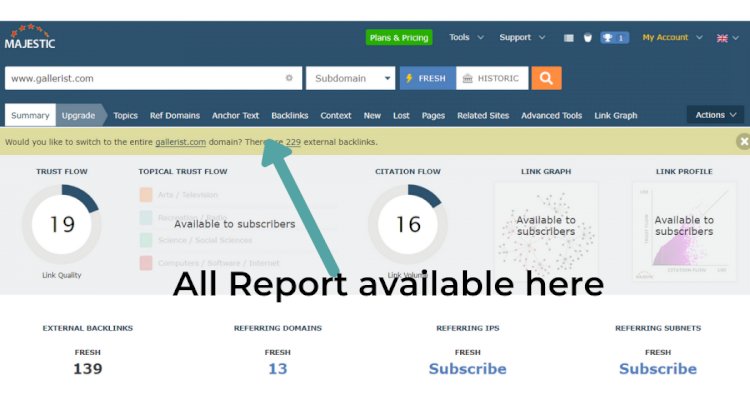 Use the referring domains feature to know domains linking to that site. Other self-explanatory features include Compare Domains, Related Sites, Pages Report, Anchor Text Breakdown, New & Lost Links, Context Report and Backlinks Report.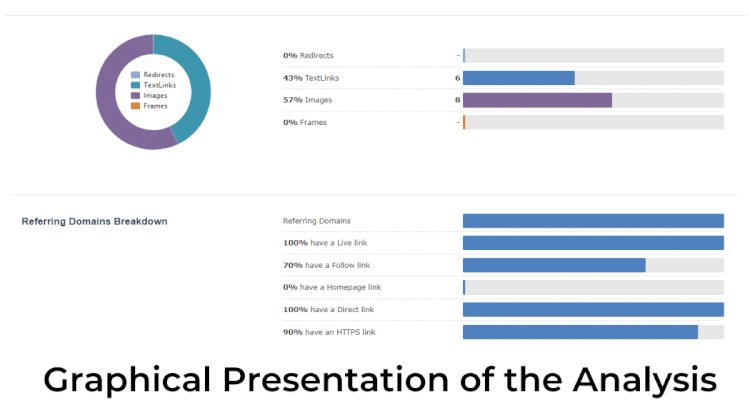 Expect three plans, namely Lite, Pro, and API. The cost of Lite is $49.99/month or $41.67 when billed annually, whereas Pro goes for $99.99/month or $83.33/month when billed annually. On the other hand, the API plan's price is $399.99/month or $333.33/month when billed annually.
8. SEO Spider
This SEO tool is the best crawling tool for you to crawl the URLs and at the same time analyze how optimized the pages are.
It makes site auditing easy since it is reliable, user-friendly and quick. SEO Spider is most suitable for websites with more than 5K web pages. It helps you identify duplicate content since it can affect your Google rankings adversely.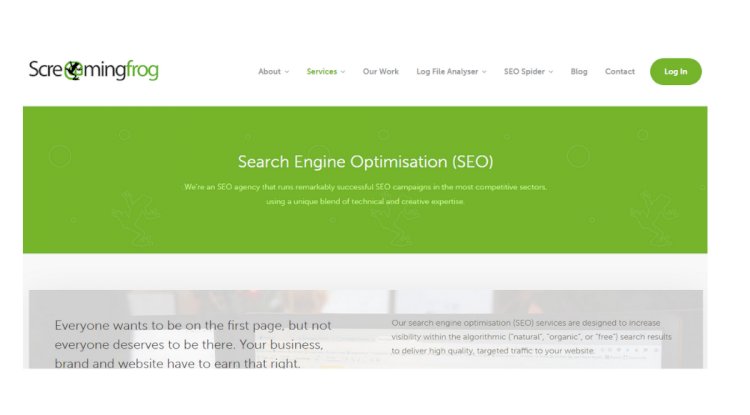 It makes it easy to understand your website's structure through visuals such as tree graphs and crawl diagrams. The View Craw Path report shows how the crawler discovered a specific page. Its interface is easy to use.
It has a free plan and a paid one that goes for £149 annually. 1 to 4 licenses, 5 to 9 licenses, 10 to 19 licenses, and over 20 licenses cost £149, £139, £129, and £119 each, respectively.
9. SpyFu
Digital advertising and marketing can be challenging, but this SEO tool makes it a walk in the park. It supports that while still offering fantastic reporting and helpful features.
By analyzing a URL, SpyFu will help you know the competitors, keywords and content the site ranks for and how often it buys Google ads.
It is also ideal for extensive keyword research, rank tracking, keyword overview, backlinks, SEO keywords and ranking history, among others.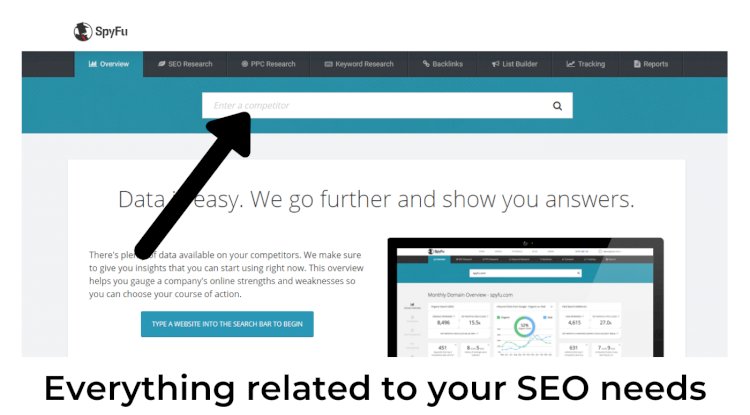 It has three plans, namely Basic, Professional, and Team. The cost of Basic is $39/month or $33 when billed annually, whereas Professional goes for $79/month or $58/month when billed annually. On the other hand, the TEAM plan's price is $299/month or $199/month when billed annually.
10. KWFinder
This SEO tool helps with your Google Rankings by finding keywords that your site can rank for quickly. It includes long-tail keywords with a relatively low SEO difficulty. Besides that, you can discover what others are ranking for, especially your competitors.
Use historical data to identify trends that have been in existence for a long time. Carry out a SERP analysis or local keyword research as well.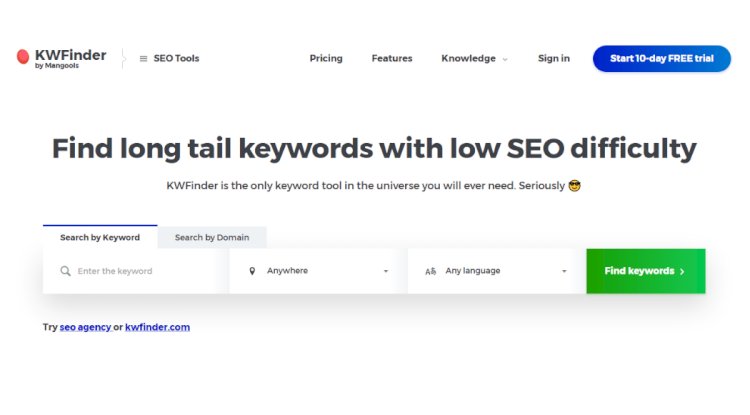 Expect three plans, namely Basic, Premium, and Agency. The cost of Basic is $49/month or $29.9 when billed annually, whereas Premium goes for $69/month or $39.9/month when billed annually. On the other hand, the Agency plan's price is $129/month or $79.90/month when billed annually.
Conclusion
As you thrive on ranking higher on search engines' query results, do not hesitate to go to such SEO tools and take advantage of their various features. They help in keyword research, content analysis, backlink evaluation, SEO and rankings, among others.
They play a huge role when it comes to ranking your site, which is why you shouldn't take them for granted. Let the tools simplify Search Engine Optimization as well as help you rank high on search engines.