21 Best e-Commerce Platforms for small businesses and startups to Sell Products Online Without An e-Commerce Website?
Choosing the best E-commerce website builder is one of the most critical decisions one has to take. Therefore here are 21 compared and reviewed e-commerce platforms for your online business.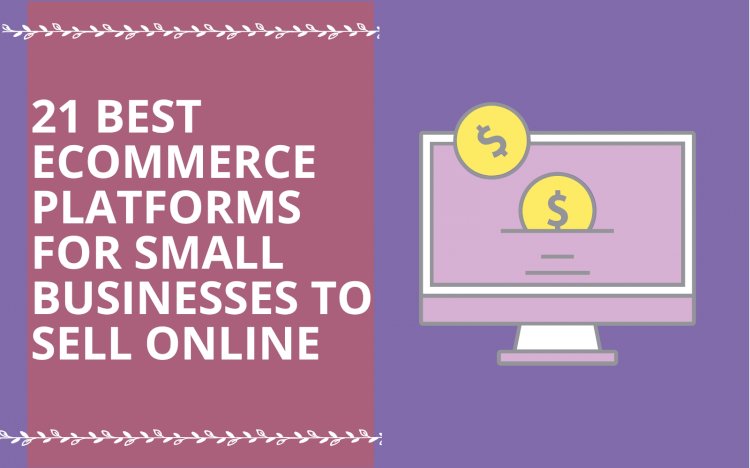 Ecommerce is quietly and conveniently taking over our lives. According to Jeff Bezos, Amazon has over 100 million Amazon Prime members. Free shipping is the norm. Two-day shipping is becoming one-day or two-hour shipping.

Ecommerce platforms are offering the best and full-featured software equipment to sell your products online. If you are choosing the best eCommerce platform then you may find a lot of options and for this, you may get a lot of options. Each eCommerce website builder offers a lot of features. If you want to start your eCommerce store, choosing the best eCommerce platforms can be tough – there are over 477 different options.

To make this decision easier, there are some of the best eCommerce software, with the help of them, you can find the right solution for your online store. Let's face it – with so many options on the market, there will only be a few left standing, in the end, so we want to make sure to pick the winner.
Things that you need to consider before picking out an e-commerce platform:
Your initial capital
Your technical expertise including SEO skills and coding
SEO performance of the site and its loading speed
Features
Scalability
Integration with blog capabilities
Your business model
Your setup needs and e-commerce platform
These reviews rank based on price, reliability, technical support, features, scalability, product options, shipping, fulfillment, control panel experience, and more.

Here are 21 picks for the best eCommerce platforms to try -


1. SHOPIFY
Great Ecommerce Software for Dropshipping.
Shopify is an eCommerce powerhouse, hosting over 400,000 merchants worldwide. If you are thinking of eCommerce, then you may find Shopify as one of the best options from others.
They're a Canadian company that launched in 2004 and quickly became one of the fastest-growing SaaS companies in North America.

It is easy to design a cool-looking website and add products. Its wide popularity amongst e-commerce startups is due to its extremely easy to use and set up for newbies. Shopify also has a drag and drop builder in a convenient way when you are just starting out.
Shopify has three plans which are as follows-
Basic Shopify- $29/month
Shopify- $79/month
Advanced Shopify- $299/month
But these are just the base costs and it might cost you extra for adding more features and apps. For more, its enterprise Shopify Plus platform provides its own custom cost.
For a starter, the basic plan is also good to go with, but I would recommend the mid-tier one because of its extra features from the basic ones. As there is quite a competition out there, it is better to provide your customers with the best shopping experience hence the middle-tier works best for the start-ups.
All plans include unlimited products, free SSL, discount codes, inventory management, multilingual support, easy buy buttons, abandoned cart recovery, marketing features, and 24/7 support.
All their themes are well customized according to SEO purposes and it makes it very convenient for you to even sell from your online store and also with social media platforms and online marketplaces.
But Shopify is much better for large stores as it's built to manage thousands of products.
The only reason why Shopify stands out from Wix is because of its dropshipping facility.
Cons you need to consider:
Customization can be hard
Can be a bit expensive
Your content marketing or SEO can be weak
For more insights into Shopify also read: Shopify review

2. WIX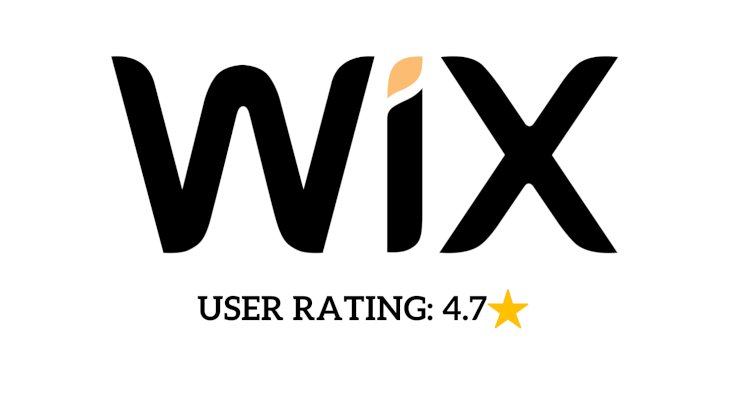 Best eCommerce Platform for Small Business and Hundreds of Themes.
Wix is a fast-growing website builder that allows users to upgrade to full eCommerce functionality for $20 per month.
This is my top recommendation when it comes to choosing your own e-commerce platform. And since it's announced that its drop shipping facility will soon be released, you will have no other reason to choose another platform over this.
Wix is the best when you want to start an e-commerce website from scratch and is better known as a drag and drop website builder.
Wix has more than 500 templates for your online store and they are highly customizable.
Wix is more suitable for small businesses with less than 100 products and start-ups.
And if you want to stick to this option then let me tell you it doesn't even charge any commission for transactions, it will only charge for the payment processing.
They boast hundreds of designer-made templates, promotions and gift cards, beautiful product galleries, and easy order management and shipping.
The four plans that Wix offers are as follows-
Business basic- $23/month
Business Unlimited- $27/month
Business VIP- $49/month
Enterprise- $500month
They automatically optimize your online store on mobile, including iPhones and Android devices (Apple and Google).
There you may find an online store builder as one of the best options that you may use to customize the look of your mobile eCommerce site. You don't need to dive into HTML or CSS to create a stunning website with Wix.
Off late with many upcoming changes to make it more customer-friendly it has been introducing many changes to its site, one of them was tracking cart abandonment rate. And so with already so many amazing benefits and upcoming developments awaited, I am sure you are not going to be unhappy with its service.
Cons you need to consider:
SEO is not that great
The starter plan has a lot of ads

3. BIGCOMMERCE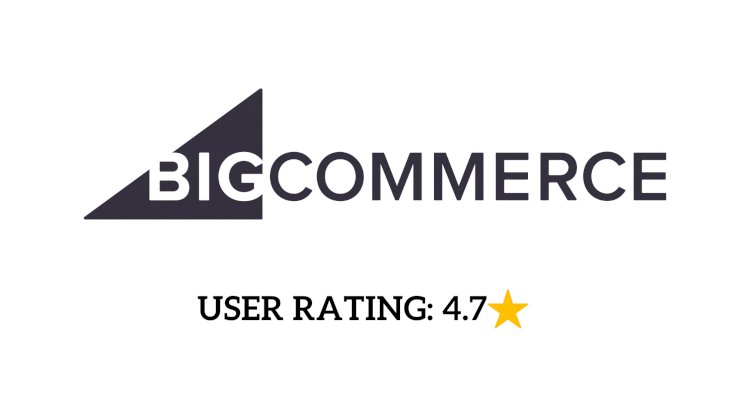 Great Ecommerce Platform for Big Businesses made to Scale.
BigCommerce is one of my top choices for eCommerce platform recommendation. They have best-in-class SEO features, 40+ payment gateways, advanced product options, 24/7 support, and can scale with your eCommerce business up to over $100 million per year.
They also work the best in multi-channel selling and have similar features to Shopify, all in one e-commerce platform providing everything you sell online.
But yes you do have to pay for these extra functionalities to make it more customizable, but these costs are certain, isn't it? After all, you are making your store customer friendly.
And as I said they have the best SEO performance, it means that they have great loading speed, security, uptime, and other performance metrics.
They have a simple user interface to build your online store, including sections for your orders, products, marketing, analytics, taxes, and your storefront. They give you options for various e-commerce stores that will suit different industries.
But if you are just starting out you can consider BigCommerce as your top choice as well.
The plans of BigCommerce are as follows-
Standard- $29.95/month
Plus- $79.95/month
Pro- $249.95/month
The big motivation for this e-commerce platform is that the stores will automatically be upgraded to another level/plan if they reach the following milestones in a year.
Standard- Up to $50,000
Plus- Up to $150,000
Pro- Up to $400,000
So you will automatically be switched from standard to plus if you achieve the sales limit up to $50,000. So this would also on the counterpart increase your monthly charges, which doesn't harm when you are doing so great as you'd be needing more functionalities as your business grows.
Cons you need to consider:
the loading speed shows a discrepancy
no 1 click selling can be a problem


4. SQUARE ONLINE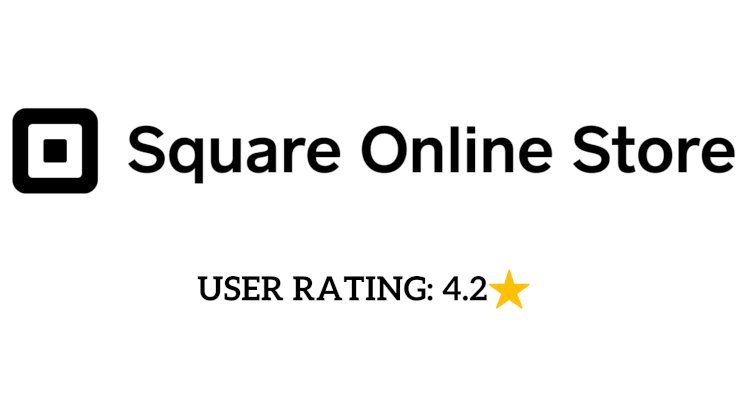 Best for Retailers and Local Businesses Looking to Move Online.
Square, the popular POS system, launched Square Online as an eCommerce offering to help retailers move their businesses online. It's a strong standalone eCommerce platform but also adds great options for local businesses, like curbside pickup and local delivery.

It's a very easy setup and a flexible option made for small businesses looking to quickly and easily move online.
You can sell directly from your Instagram feed and then expand to a full eCommerce website when you're ready. You will be able to book appointments, accept donations, and also arrange pickup and deliveries. It costs 2.9% + 30 cents per transaction while you can get started here for free.
Cons you need to consider:
limited scope for customization
the transaction fees can be avoided only when you use their platform
you are in chances of getting scammed
5. SQUARESPACE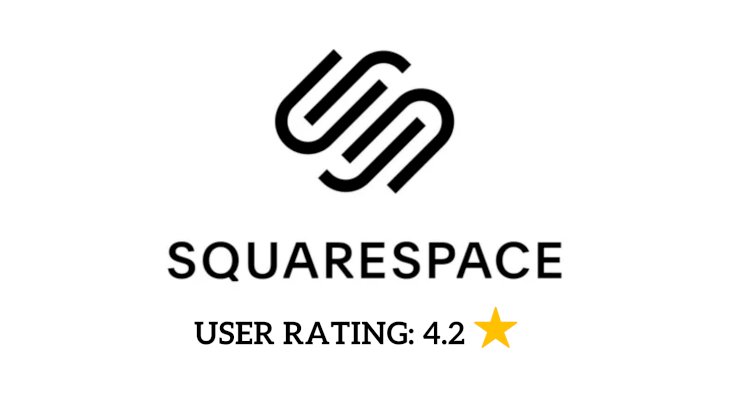 Best Drag-and-Drop Ecommerce Website Builder
Squarespace is a well-known website builder that has basic eCommerce features on its third highest-priced plan. Squarespace makes it easy for anyone without technical knowledge to create a website, but what you gain in ease of use; you lose functionality and SEO benefits.
Squarespace has dozens of features and you will get multiple payment methods and mobile-optimized checkouts. You can sell physical and digital products and offer flexible product variants.
You will get most of the useful and powerful features already built-in, but before going to buy a plan make sure to check the list thoroughly.
The plans of Squarespace:
Personal — $12 per month
Business — $18 per month
Basic Commerce — $26 per month
Advanced Commerce — $40 per month
But for a beginner, the basic commerce plan works out fine, as you will not have to incur transaction fees. The basic features that are expected of an e-commerce store like customer accounts, e-commerce analytics, social media selling, POS, and many others.
For abandoned cart delivery, subscriptions, and a few other high-level features you will need an advanced plan.
Cons of Squarespace to be considered:
Not so great for e-commerce in the personal plan
Using the business plan would help in selling online but still won't give many features
No app store for integrations or extensions
6. WEEBLY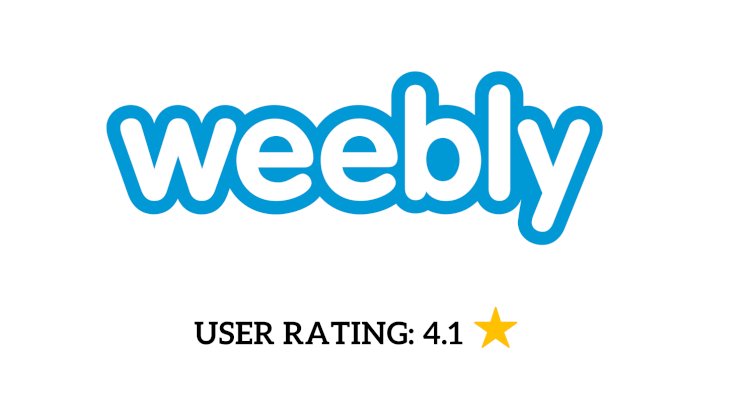 Best for Simple Small Businesses
Weebly is a website builder that was discovered in 2006 that now boasts over 5 lacs domains & a 12% market share in the website builder space. The platform works best for new small business websites that don't need an advanced web presence.
Weebly has always given more priority to technology developments rather than marketing campaigns. It is one of the largest site builders with more than 50 million sites built.
It offers 40+ mobile-friendly themes and is a great drag and drop website builder. It provides you with a blog, image galleries, and an online store. The pricing is also pretty decent.
It can handle very well a large number of pages or articles for your site. And if you have the knowledge of the coding then you can customize it according to your needs and creativity, no limits to that.
Cons of Weebly you need to consider-
The site elements are not that easy to move around
It blocks traffic from Russia, Ukraine, and china so not such a great site internationally.
Weak SEO performance
Transaction fees on lower plans
7. ZYRO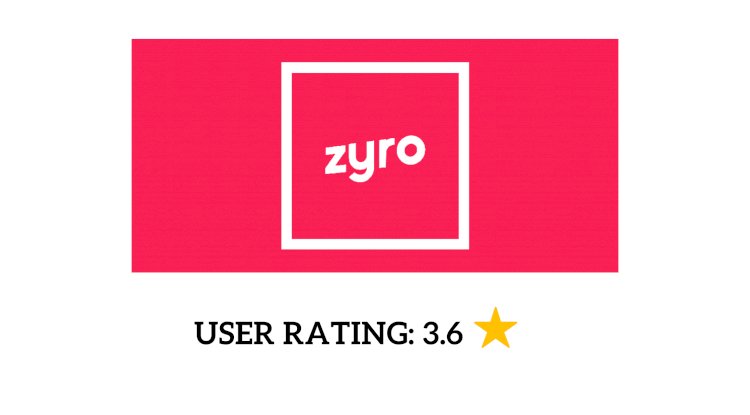 New Ecommerce Platform Best for Multi-Channel Sales.
Zyro is a popular website builder that just released its long-awaited Zyro eCommerce platform. Launched in early 2020, their new online store builder takes all of the great features they've developed over the years as a website builder and adds a full suite of eCommerce features.

This platform excels in a few key areas. First, they provide their merchants with the ability to sell products across multiple channels, including Amazon, Facebook, and Instagram.

Second, it's simple to use. Much like Shopify, they say that you can start selling in under an hour. And it's true. With their drag and drop website capabilities and quick set up guide, it's an easy code-free process.
Cons you need to consider:
complex domain handling
customer support has a limited knowledge base
limited customization
slightly buggy

8. ECWID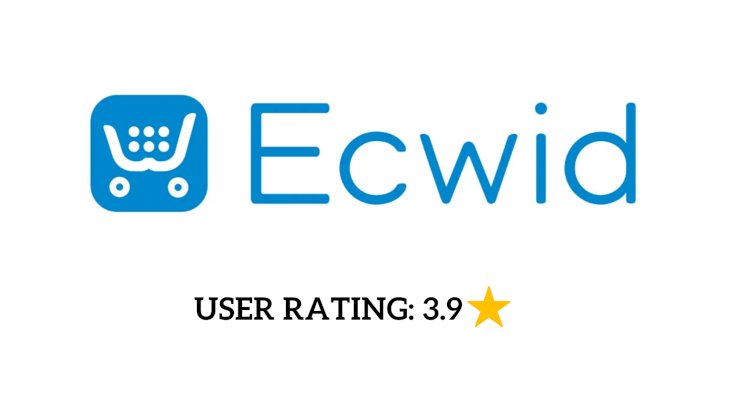 Best Online Store Builder for Existing Websites.
With a customer base of 1.6 million small businesses, Ecwid is an excellent and one of the most popular eCommerce platforms available. ECWID has been Awarded as the "fastest eCommerce implementation platform".

It's most suitable if you already have a website and want to add a new store or shopping capabilities to it. The good news is that the platform is simple and straightforward to use.
Ecwid is a perfect alternative to WooCommerce and in fact a step better when it comes to its ability to integrate with other platforms like Wix, Weebly, Squarespace, Blogger, etc.
In simple words, you can turn any website into an e-commerce platform with Ecwid.
The premium plans for Ecwid are as follows
venture- $15/month
Business- $39/month
Unlimited- $99/month
Another benefit is that you will also get a free forever plan where you can integrate your market place for free, which is not available elsewhere. Although for free forever plan you just get to use 10 products.
Growing with each plan you get better services.
Cons you need to consider:
The customization can prove to be difficult
Doesn't provide great opportunities for growth
9. 3DCART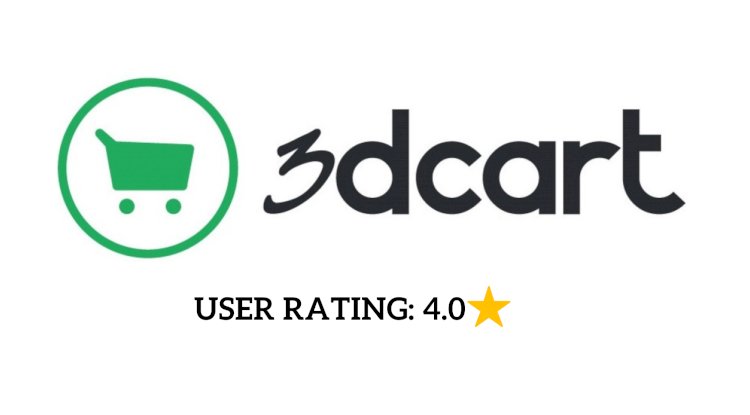 3dcart is one of the fastest-growing eCommerce platforms known for its robust SEO features, 50 free themes, and 100+ payment processors.

With their Advanced Promotion Manager, you can choose multiple Customer Groups to offer a promotion at once instead of one group like in the past.
Similar to BigCommerce it has similar features like getting upgraded to another level and the limits are $50k, $100k, $500k, and $1 million respectively for each plan.
With a lot of features alongside, you also get web hosting and a free domain for one year.
This option is excellent for B2B brands that want an online shopping cart for both consumers and retailers. They offer a 15-day free trial and a 30-day satisfaction guarantee.
Cons you need to consider:
Admin dashboard is not user-friendly
They don't have a drag and drop facility so you need to have knowledge about some coding to make it more customizable
Lots of themes are outdated
10. WOOCOMMERCE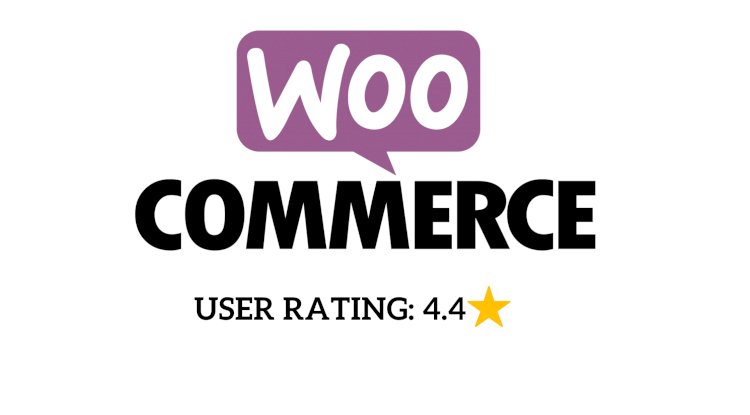 The eCommerce Platform for WordPress
With over 74 million downloads, WooCommerce powers around 25% of online stores worldwide. It is an e-commerce plugin contrary to an all in one e-commerce platform.
This simple open-source eCommerce plugin for WordPress launched in 2011 and has grown into one of the most popular eCommerce solutions on the market today.
Any WordPress website can be converted to an e-commerce store with WooCommerce. It is free to download and install but requires you to have a domain, hosting, and a WordPress account ready.
You can very easily make it customized according to you, by just installing various plugins to your site and the ones that you need and not just cluttering it with useless features.
But for an e-commerce store, it is not that useful as it is friendlier with a WordPress blogging website where you also wish to sell your own products.
Cons you need to consider:
not so friendly with e-commerce stores
hosting can be expensive as you need your own
you might end up using a lot of plugins
difficult to troubleshoot serious technical problems

11. SELLFY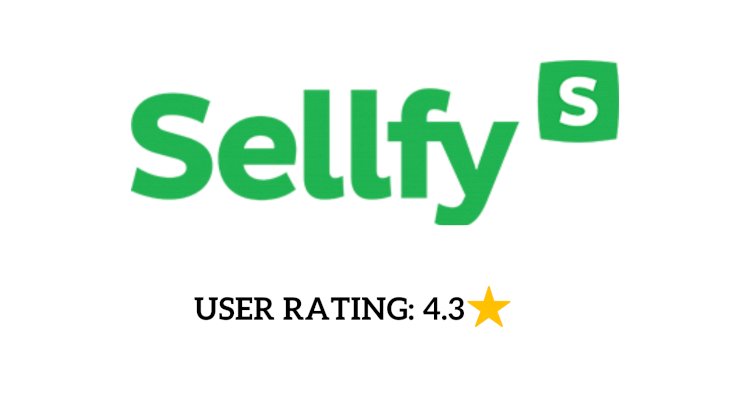 Best for Bloggers and Creators
Sellfy is a simple but powerful e-commerce platform that allows you to sell digital products, physical goods, and subscriptions – all from one place.

Their tool was originally built to sell digital products, (like eBooks, videos, music, and courses) but now they offer a fully-functional platform with all features necessary to sell physical products too.
This platform is more suitable for particular niche product selling, and not a large e-commerce store like amazon selling everything. And especially when you want to stand out from the crowd you have to be unique in your offering.
The plans offered by Sellfy are as follows:
Starter- $19/month
Business- $39/month
Premium- $89/month
It is highly mobile-friendly and also improved SEO performance, with a very simple interface for users. And with the premium offer, you get free migration.
Cons you need to consider:
The app's integration is quite limited
only two payment processors are supported
website customization is limited
12. OPENCART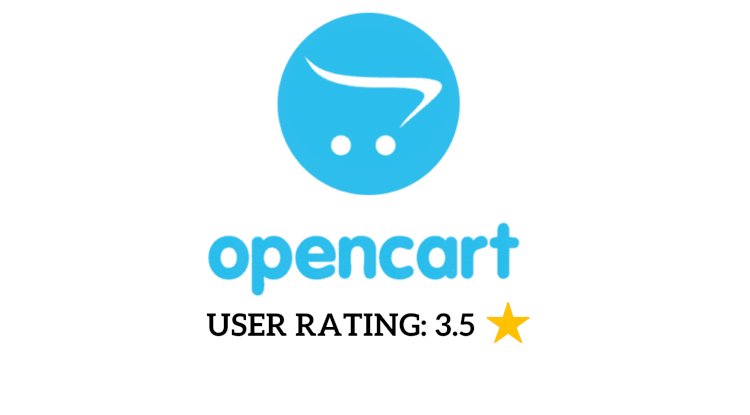 OpenCart will offer you everything that you need for your e-commerce business.
But this is not the place where you can build your e-commerce website, instead, you have various open-source software you can add to make your existing e-commerce website more user friendly.
One of the reasons I liked the most is because of its marketplace where it offers so many extensions, themes, and modules that you can use to integrate it with your e-commerce site. And it doesn't end here, you can download it for free and use it for months without having to pay for it monthly.
There is also a community forum where your doubts and concerns can be answered. But for dedicated technical support, you will have to pay an amount which starts at $99 for one time fix or you can pay $99 monthly for advanced technical needs and solutions.
Cons of OpenCart you need to consider:
the different installations do not always work-integrated
the system might be lightweight for many users
very slow checkout
difficulty in exporting your inventory list
13. SHOP BASE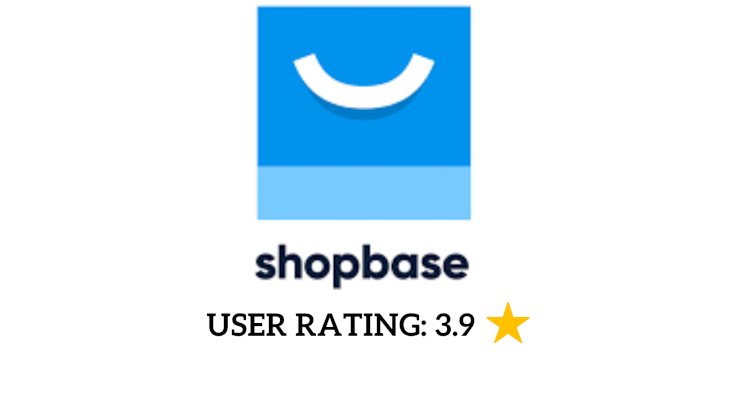 Best Platform for White-Label, Cross-Border Commerce, and Print-on-Demand
ShopBase is one of the best brands and a new platform that was discovered in June 2019. They are known as a great tool if you perform dropshipping and are looking to white-label your products.

ShopBase provides complete customizable and mobile-optimized storefronts build by a reputable and experienced design team. Every page comes with its unique settings, and you can also edit every page's HTML and CSS.
The plans for ShopBase are as follows:
Basic base- $19/month
Standard base- $59/month
Pro base- $249/month
You can edit every facet of your checkout page, which is important for your eCommerce conversion rates. They also offer abandoned cart recovery emails to encourage visitors to complete their checkouts.
Cons of ShopBase you need to consider:
The community isn't engaging
A limited number of apps
14. VOLUSION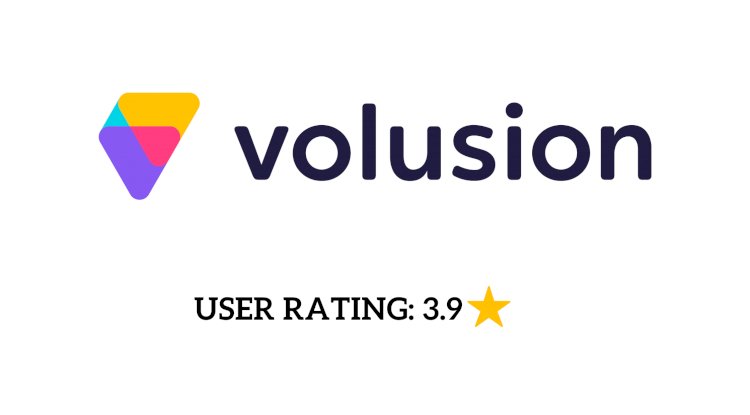 Best User-Friendly Ecommerce Platform
Volusion is a stable all-around eCommerce platform that has a lot of functionality and a new Content Builder, which almost rivals the Elementor WordPress plugin in ease of use.
A benefit of a Volusion site is that they have an in-house SEO and marketing team that can help with digital marketing and getting visibility on search engines.
Volusion is a great choice to sell a lot of products if you wish to sell, where you can start your e-commerce business easily, start and scale it.
It gives the customer support service according to the level of plan you have bought. Even the shipping rates are decided by your plans. Here as well you will see an up gradation in your plans when you start to exceed the sales limit set by them within 12 months of time frame.
It has a trial period of 14 days and 30 days money-back guarantee.
Cons of Volusion you need to consider:
Lacks the freshness and many sites seem outdated
Lacks up/cross-selling
High loading time
15. NOPCOMMERCE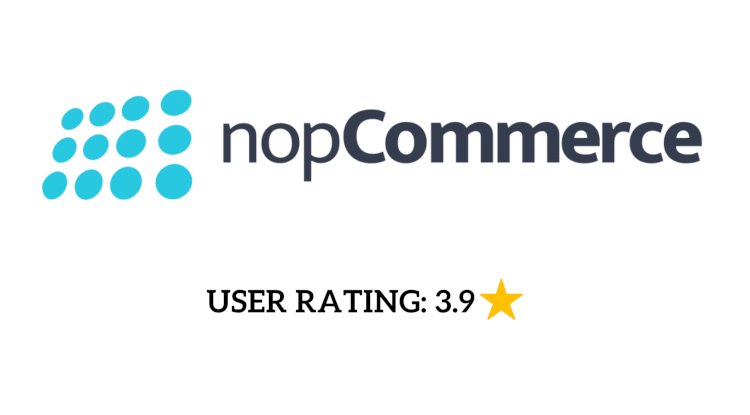 Best Open-Source ASP.NET Ecommerce Platform
NopCommerce is one of the famous and free eCommerce platforms which is based on Microsoft technology. They have been around for 11 years and currently boast 60,000 live online shops and 150+ partners.

The NopCommerce admin panel allows you to upload unlimited products, manage multiple stores and vendors from one place, calculate shipping rates, and use their built-in marketing tools. They also support a free mobile version of your website right out of the box without any extra coding required.
It is the best platform for small and medium-sized businesses and is therefore unsuitable to carry the weight of heavy traffic on your site in terms of performance.
This software is available for free with the same useful features as are available on the other platforms which are paid ones, with many downloadable free source codes.
Moreover, you will also get a nopCommerce's team free support so that you don't have any problem using this software. This is also facilitated with search friendly and content URLs.
Cons of NopCommerce to be considered:
It is not supported on Android, iOS, and Desktop
Not suitable for big enterprises


16. PINNACLE CART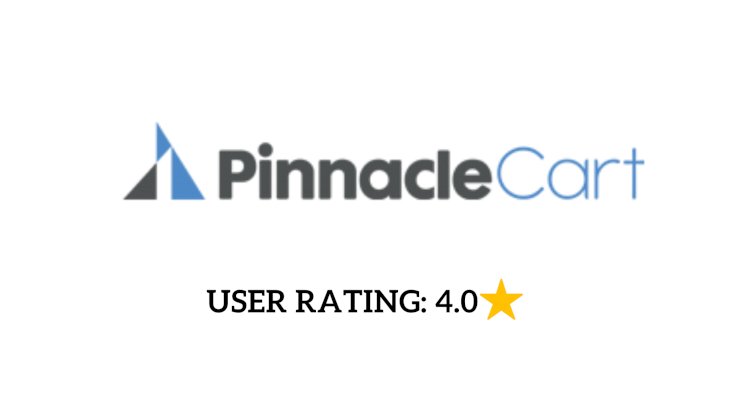 The All-In-One Webstore Solution
PinnacleCart is one of the best and an eCommerce platform that was built with user experience and conversion rate optimization keeping in mind. They also have strong SEO features including the ability to index your site on search engines like Google, Bing, and Yahoo.
They do not charge any transaction fees. They also have great marketing services which increase the exposure of your products and services.
Their plans start from $29.95/month and they also offer a free trial.
For an enterprise plan, you will have to contact them explaining to them about your business and its scale.
You can also modify the coding upon your request. And you don't want to need a web host. It also has the best servers and networks to ensure your e-commerce store is fast and reliable.
Cons of PinnacleCart to be considered:
Lacks a free shared SSL certificate
Skimps on storage and bandwidth
No point of sale built-in
17. PRESTASHOP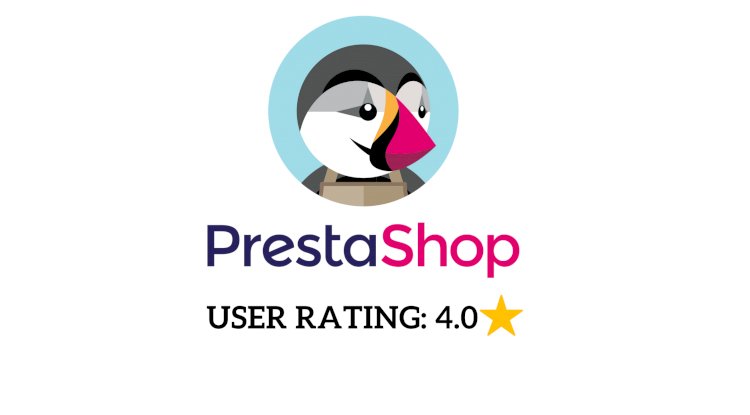 Great Open-Source Platform with Developer Community
PrestaShop is an eCommerce solution written in PHP with support for MySQL databases. It's trusted by over 300,000 merchants and offered in 75 different languages. If you're a developer that wants full control over building a personalized, unique eCommerce store, PrestaShop is a good option to check out.
You also get a 24*7 technical support for you to get more used to the software. It has an easy installation with a click and builds features.
With PrestaShop, you also get the daily backup of your store and an optimized environment. It is self-hosted and has full control over server files.
There are thousands of themes available and customization also is feasible with you being offered the freedom to create your own designs. It includes more than 600 features, and 5000+ modules and themes are available in the marketplace.
Cons of PrestaShop you need to consider:
The additional extensions can get expensive
Interference of extensions or add-ons may cause bugs to arise
The site loading speed can be a bit slow
18. YO!KART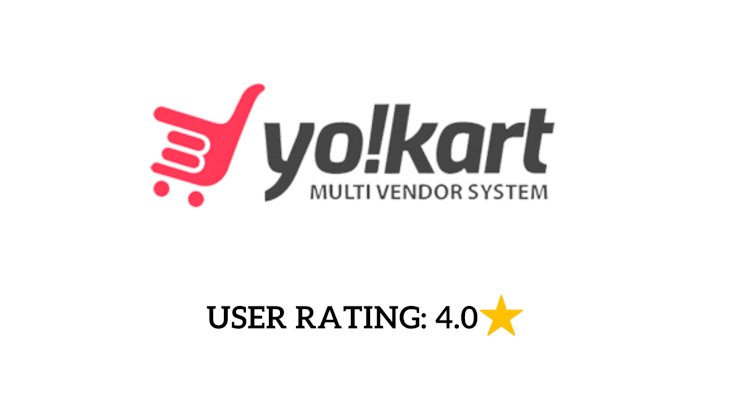 Best Platform to Build B2B, B2C Multivendor Marketplaces
When it comes to end-to-end high-quality eCommerce platforms, the Yo! Kart marketplace platform stands high in the market. The pro about Yo! Kart is that YoKart can be made via a multi-vendor marketplace for any business size.
It is a multi-vendor e-commerce platform for startups, SMBs, and large enterprises. It has over 1000+ from all around the world.
The channel has market-ready mobile apps and for an omnichannel digital experience.
Its pricing starts at $999 as a one-time payment per user and they do not have a free version. But it offers a free trial for users too.
Cons of Yo! Kart to be considered:
lack of basic features and customization
no up-gradation available
customer services are reported terrible
a lot of bugs while developing can cause a site to dysfunction

19. SELZ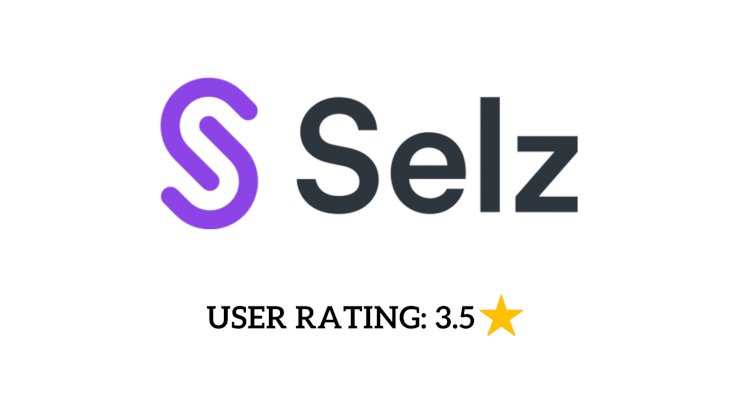 One Simple Place to Sell Anywhere
Selz is a fully-functional online store builder that makes it easy to sell across all sales channels, including existing websites. For example, you can embed your products into any website or blog, and easily sell on Facebook, Instagram, and Google Shopping from one dashboard.
They provide great customer service even on a free plan. It is to set it up and embed it on a website.
The visual designs are pretty modern and have many attractive templates.
Cons of Selz you need to consider:
Limited features
An up-gradation is required if you want payments through Paypal
Not much control over the size of the images

20. MAGENTO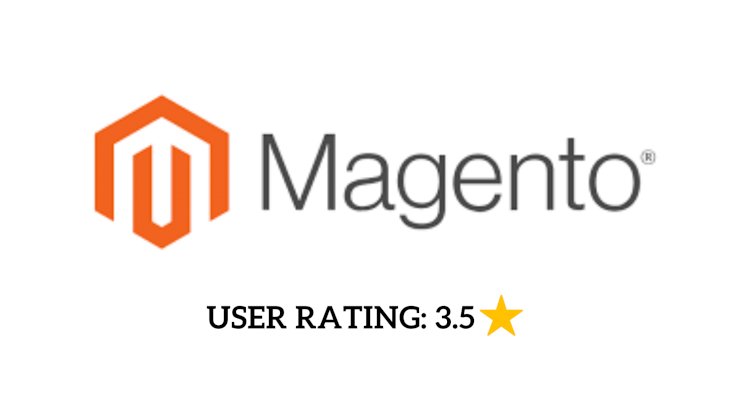 Magento is one of the known open-source e-commerce platforms which is written in PHP language. Magneto also uses other PHP frameworks, for example - Laminas and Symfony. Magento has many new and improved features, developer tools, and its architecture is quite different from all the previous versions.
Since it is only designed for enterprise-level stores therefore it has specific solutions for B2B, B2C, or both.
It has got robust e-commerce specialties for any type of e-commerce business on the web.
It has easy to use interface with great drag and drop facilities. And Magento stands out offering features like content staging, and previews, and instant purchases as well as merchandising. Magento starts at over $20,000 per year.
It can be customized with 1000+ features, themes, and plugins/extensions and can be used to sell through any online marketplace or sales channel.
Cons of Magento that you need to consider:
Not so suitable for small businesses
Slow site loading speed
Expensive
Limit to hosting
21. CONSTANT CONTACT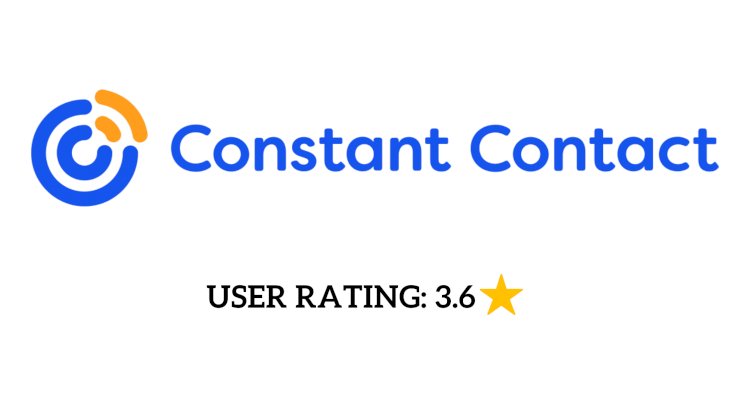 Constant Contact offers a wide range of intuitive marketing applications which are designed in such a way that help small businesses and nonprofits business to increase their customer bases and enlightenment relationships. We have found the solutions that include event marketing, email marketing, survey management, and offer management, and social campaigns and reporting, — these all are present either freely or as a section of an integrated suite known as the Constant Contact Toolkit.
Cons you need to consider:
Very poor customer service
They have poor communication from their end
It is highly un-customizable
poor billing policies

Conclusion and final recommendations –
Hence, the above-mentioned e-commerce platforms have become more favorable to support your products selling online in huge. This is the reason that most of the business professionals are using these mentioned websites to promote their products and to generate more business profits.
But making a decision out of these many options available would make it much harder for startups and small business professionals to start with, so I have narrowed down on the options available and made my preferences so that you get a better idea of what you need exactly.
For Shopify, it is much easier to be used by the beginners and has a little more flexibility as compared to the other website builders. Shopify stands out in every aspect of the other platforms and has the best customer service.
The Dropshipping facility offered by Shopify with private labels is also something worth investing in. Hence if you want the best jump for your start-up then definitely go for Shopify.
But as far as we are looking for an overall best e-commerce website builder in terms of pricing as well as SEO, I would personally recommend BigCommerce as well, because it works so excellently with all the types of business models too.
Wix is extremely easy to use the website and is tremendously beneficial for small business startups while Shopify is built to manage larger sales. Also, Wix offers a better value for money than Shopify and Wix offers more scalability for a lesser cost.
As compared to BigCommerce, Wix offers more templates and has better speed, and is much easier to use than BigCommerce. But BigCommerce would offer more advanced features and security than Wix. But as compared with Shopify and BigCommerce, Wix offers more especially more small businesses.
The other e-commerce website builders are also pretty decent in offering their share to their users.
If you are considering Squarespace then you might want to consider Wix because Wix has more user-friendliness and more customer support.
If you are considering Magento, then you might also want to compare it thoroughly with Shopify and BigCommerce as they are much better in overall features and support.
Volusion, Weebly, 3d cart are equally good and offer pretty decent features for businesses.
While going out for any options do consider its pros and cons very well and make a sound informed decision.
I would like to know which one you picked out. Do drop it down in the comments below!